Acumen Market Insights: Consider Timing Your Distributions with Market Upswings

March 13, 2019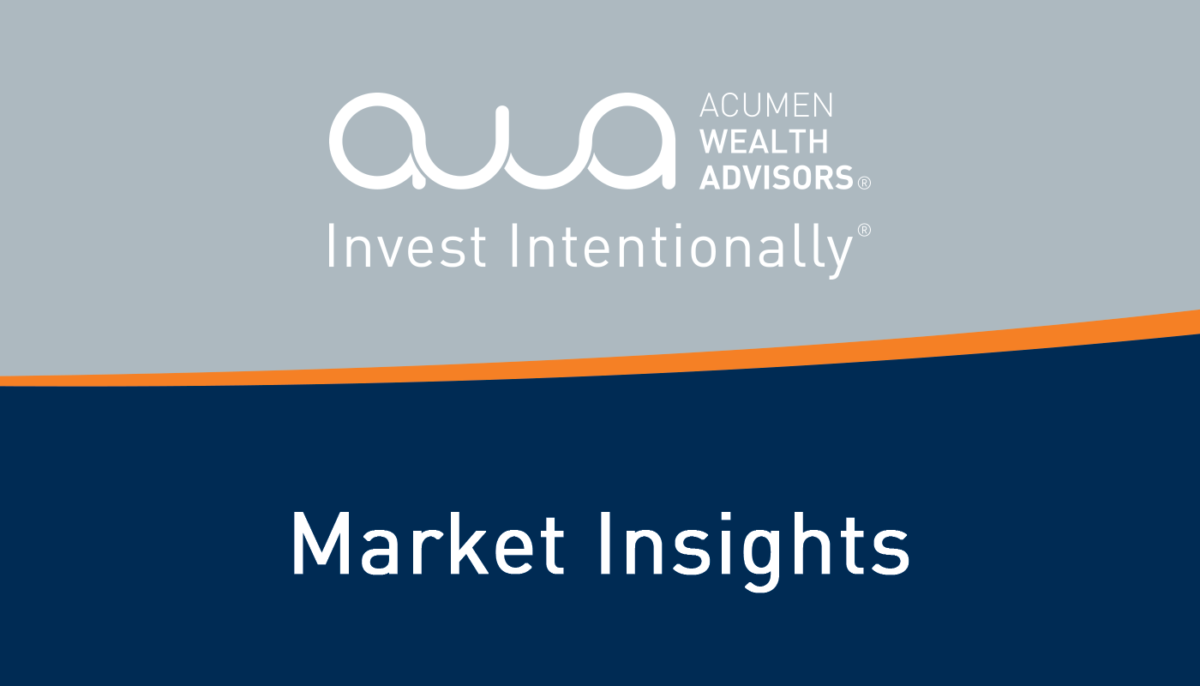 The market rebound, since the first of the year, is a welcome reprieve from the significant pullback it experienced at the end of last year.  Below are some actionable items you may want to consider given the current market.
Market Commentary: Our recent market outlook was written prior to the Fed making the decision to hold tight on its plan for quantitative tightening.  The relatively quick pace for raising interest rates and projected future path was hurting equities.  The Fed, along with many other central banks of the world, backtracked on their plans and are now all talking further easing almost daily.  We believe a valid argument can be made that the Fed's pause was justifiable given the recent economic data points.  These data points include the jobs number last Friday (20K jobs added versus 180K expectations and 311K additions last month)*, 21% decline of Chinese exports from last year, and now the Atlanta Fed is forecasting first quarter US GDP growth of 0.2%.**  This leads us to believe stocks still bear short-term risk based on trends for GDP, employment and global trade all weakening or heading lower. Observing the chart below, the S&P has rallied back to within 6% of all-time highs***.
Action Items: We believe it's better to consider taking distributions from accounts when the equity market is up.  For this reason, we are recommending clients consider the following:
Take your annual RMDs from investment accounts – You may consider taking your required distributions now and locking in your gains if you are over 70½ or are the beneficiary of an inherited IRA. If the market continues to march forward, you will still enjoy the uptick with the remaining investments.  If you are receiving distributions monthly, you may consider accelerating this year's distributions.
Distributions for pending tax liabilities – If you will owe taxes on April 15th, now would be a good time to distribute funds.
Consider proceeding with charitable donations you plan on making this year – Many of our clients have taken advantage of the benefits of donating appreciated stock to charity, either directly or with a Donor-Advised Fund. If you plan on making charitable gifts, now may be a good time to do so.
If you have outstanding debt you are considering paying off, now may be an opportune time to do so. This may be especially true for lines of credit that have experienced increased interest rates as a result of the recent Federal Reserve interest rate hikes.
Every circumstance is unique, and we would welcome the opportunity to discuss how to apply these recommendations to your unique situation.  If you would like to discuss this in detail, please give us a call.
Sincerely,
Reese Veltenaar, CFP®, MAcc ,CTFA
Wealth Strategist, Managing Partner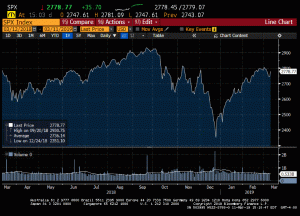 Graph shows S&P 500 index levels from March 12, 2018 through March 11, 2019. The S&P 500 Index is widely regarded as the best single gauge of the U.S. equities market. The index includes a representative sample of 500 leading companies in leading industries of the U.S. economy. The S&P 500 Index focuses on the large-cap segment of the market; however, since it includes a significant portion of the total value of the market, it also represents the market. All indexes are unmanaged and an individual cannot invest directly in an index. Index returns do not include fees or expenses.
*Economic data from www.investing.com through 3/8/2019. **Atlanta Federal Reserve current projections taken from www.frbatlanta.org. *** S&P 500 return from Bloomberg. These numbers are subject to change. The opinions expressed in this commentary should not be considered as fact. Information contained herein is not and should not be construed as an offer, solicitation, or recommendation to buy or sell securities. The information has been obtained from sources we believe to be reliable; however no guarantee is made or implied with respect to its accuracy, timeliness, or completeness.   It is suggested that you consult your financial professional, attorney, or tax advisor with regard to your individual situation. Comments concerning the past performance are not intended to be forward looking and should not be viewed as an indication of future results. Diversification does not protect against loss of principal.
Acumen Wealth Advisors, LLC® is a Registered Investment Adviser. Advisory services are only offered to clients or prospective clients where Acumen Wealth Advisors, LLC® and its representatives are properly licensed or exempt from licensure. Past performance is no guarantee of future returns. Investing involves risk and possible loss of principal capital. No advice may be rendered by Acumen Wealth Advisors, LLC® unless a client service agreement is in place.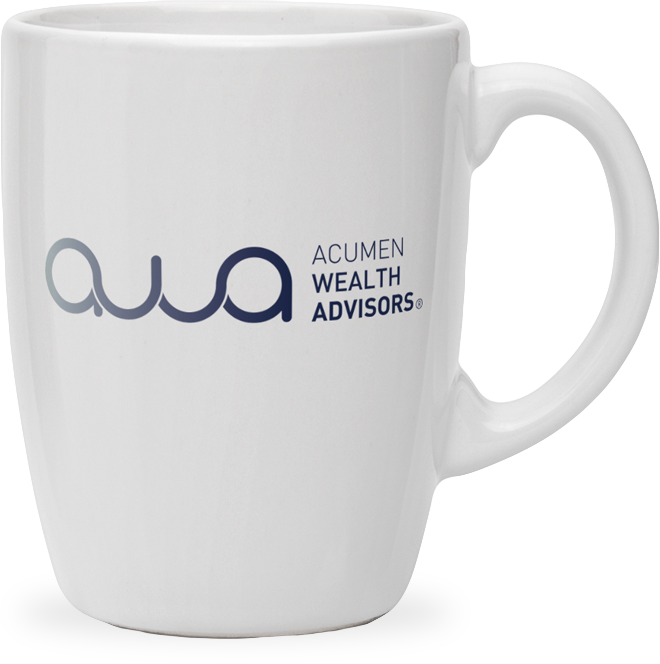 Get in touch
Our mission is to help you and your family Invest Intentionally®.
Contact us today to start your journey.
Start your journey