Acumen Quarterly Market Insights: Q4 2017

January 24, 2018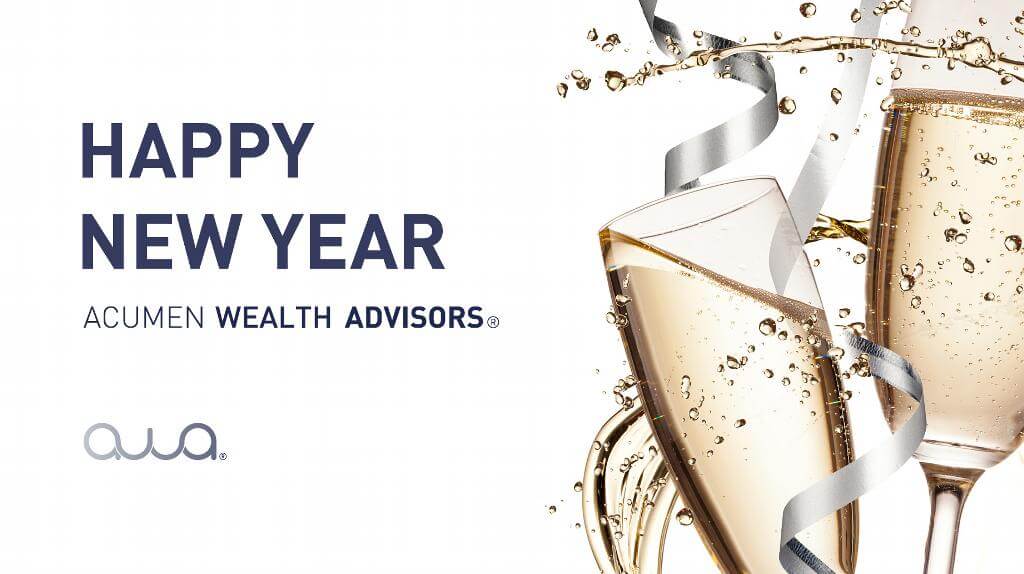 Overview
Market Insights
Welcome Reese Riggle
Reese Veltenaar in UTC Feature
Tamarac Wins Award for Best Client Portal
For Your Life
Market Insights
The year 2017 shall be remembered for one of the most unanticipated upswings on record.  The S&P 500 posted gains of over 20% (Bloomberg) with near-record low volatility while enduring geopolitical tensions, massive natural disasters, political infighting in Washington, and a tighter monetary policy. We also saw a trend where our active managers outperformed passive strategies. Manager selection was key to performance as there was wide disparities on returns depending on style, size, and sector.
History was made in 2017 as the International Index (represented by the MSCI All Country World Index) saw gains every month for the first time since the inception of the index (Charles Schwab, Factset data).   Risk was rewarded as risk assets performed well in 2017.  Although Acumen Wealth Advisors continues to maintain a quality, value-oriented bias, clients benefited from increased allocations to international developed and emerging markets equities.
We are now digesting the impact of the tax reform bill; however, the relief to companies should boost earnings growth. For this reason, our outlook for 2018 is for continuation of the bull market but with generally modest return expectations across most major asset classes, impacted by the late stage of the current business cycle.  It is unlikely to be as smooth a ride as we have enjoyed, but we are cautiously optimistic about 2018.
Welcome Reese Riggle to the Acumen Team
We are pleased to announce Reese Riggle, founder of Firefly Marketing in Tampa, FL, has joined our team bringing nearly 20 years of experience in strategic marketing and communications. Reese has developed and led award-winning communications strategies for both small and large businesses. He specializes in marketing leadership, content marketing and brand, digital and public relations strategies, and has transformed business' brands, led strategies for multi-billion dollar contracts, and implemented local, state, and national communications campaigns. Reese graduated from the University of Florida with a Bachelor's of Science degree in Public Relations and has experience with companies including AstraZeneca, American Cancer Society, BAE Systems, Wounded Warrior Project, and Hyatt.
Reese Veltenaar Published in UTC Feature
Shawn Ryan of the University of Tennessee at Chattanooga wrote a great article about UTC graduate, Reese Veltenaar, entitled "Fast Rise in Finance".  You can read the published feature in Volume 1, Issue 1 of UTC's new magazine or online HERE.
Tamarac Wins for Best Client Portal at the 2017 Wealth Management Industry Awards
Acumen is committed to deploying sophisticated technology for our clients. One of these companies, Tamarac, has received the 2017 Wealth Management Industry Award for Best Client Portal. The Tamarac client portal provides a comprehensive view of our clients' financial picture, integrates with our custodian, Schwab, and offers advanced security features including dual-factor authentication. Tamarac's client portal also features Net Worth Reporting, a secure Document Vault to exchange files, Goal Based Reporting that integrates with eMoney to view clients' financial planning data. A new feature in 2018 Tamarac will incorporate Budgeting Tools to benchmark clients' progress and help achieve their financial goals. We hope our clients have enjoyed their client portal experience.   You can read more information HERE.
"This is the Simplest New Year's Resolution You'll Ever Make" by Rheana Murray, Today   01/03/18
For years, I shunned the idea of setting a New Year's resolution — I knew it wouldn't stick. But then, I found one that did. At the end of 2014, facing professional burnout and an uncertain future, I chose one word to usher in 2015, a word I hoped would guide me during the more hectic times: calm.
It became my one-word mantra for the year. The goal was to navigate 2015 with that word in mind, making choices in both my personal and professional lives that would lead to calm. The next year, I chose kind. The year after that? Confidence. This year, I rang in 2018 with creativity, making a quiet promise to myself to not let passion projects slide amid work and relationships and family and everything else that begs our attention throughout the year.
The one-word resolutions don't dominate my life. Instead, they're just loose themes. If I'm struggling to make a decision about something, I'll choose the option that best aligns with that year's word. If I find myself drifting off course, I simply remind myself to get back on track — no guilt required. I don't need a gym membership or a new hobby or more money or anything else that many other common New Year's resolutions call for — just a little intention, and I'm all set.
So, if you're looking for a New Year's resolution but can't bear to fail at yet another promise to yourself to lose 10 pounds, feel free to borrow mine. Here are a few tips: The idea is to focus on the big picture, not the details. This resolution is about creating a fuller life, not about feeling guilty about the small things.
Choose something that you want more of. Maybe it's passion or health or peace or even sleep. But keep it simple: Only one word allowed. What is your life missing right now? Choose that. Oh, and one more thing? Don't worry that it's already a few days into January. After all, you've got the whole year!
Have a great 2018!
The Acumen Team
The opinions expressed in this commentary are those of the author and should not be considered as fact. This is for general information only and is not intended to provide specific investment advice or recommendations for any individual. It is suggested that you consult your financial professional, attorney, or tax advisor with regard to your individual situation. Comments concerning the past performance are not intended to be forward looking and should not be viewed as an indication of future results. Diversification does not protect against loss of principal. Acumen Wealth Advisors, LLC® is a Registered Investment Adviser. Advisory services are only offered to clients or prospective clients where Acumen Wealth Advisors, LLC® and its representatives are properly licensed or exempt from licensure. Investing involves risk and possible loss of principal capital. No advice may be rendered by Acumen Wealth Advisors, LLC® unless a client service agreement is in place.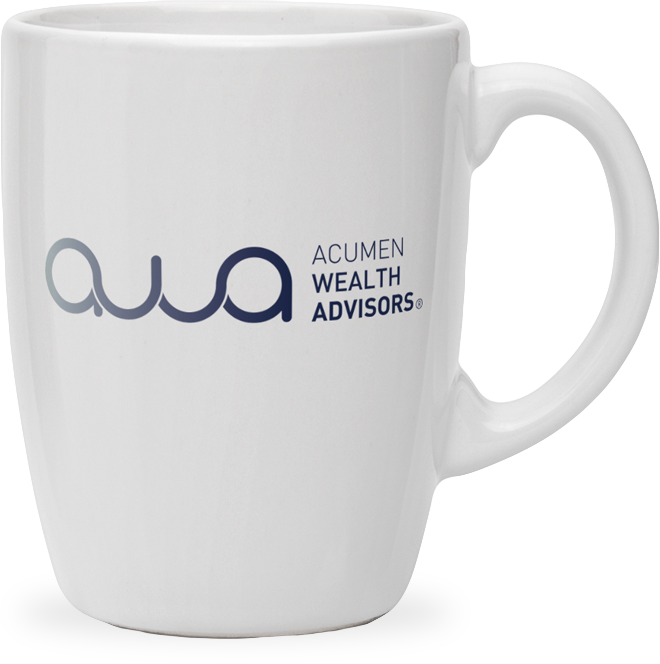 Get in touch
Our mission is to help you and your family Invest Intentionally®.
Contact us today to start your journey.
Start your journey