Acumen's Coronavirus Update: February 26, 2020

February 25, 2020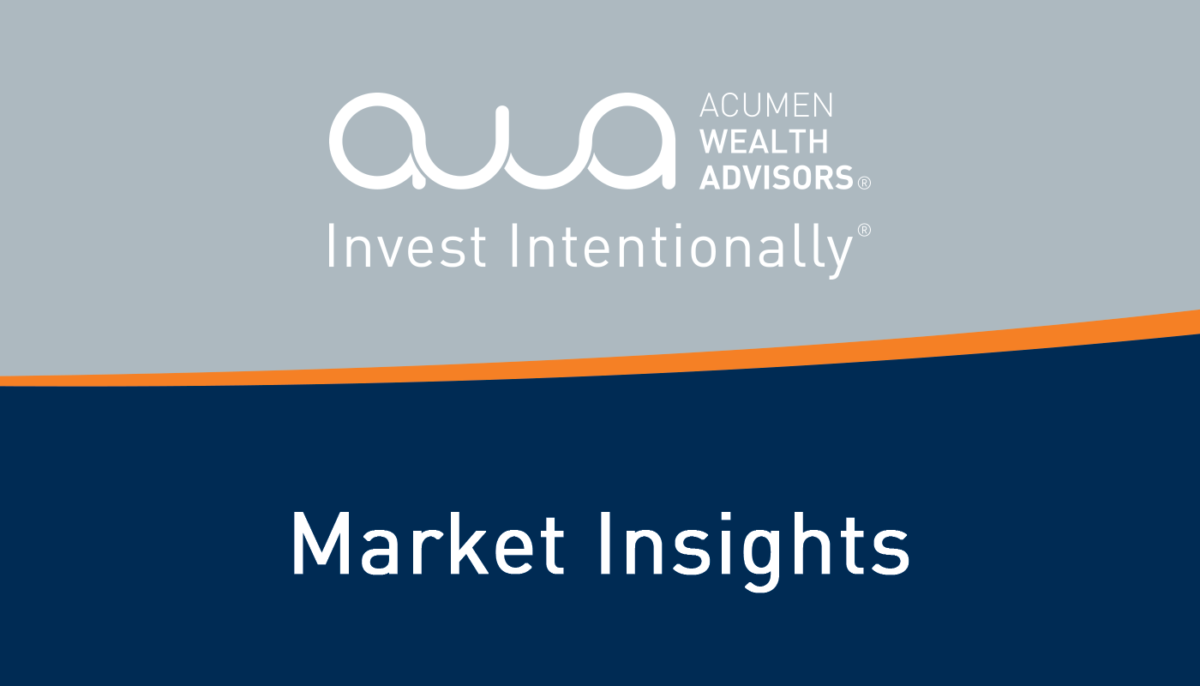 Much of the impact of the Coronavirus was being ignored until Monday's market pullback.  Given the fact the second largest economy in the world (China) is experiencing the greatest impact of the epidemic, markets are realizing, in addition to the very saddening loss of human life, profits will be impacted.
As of this weekend, the complete containment of the Coronavirus to mainland China has been unsuccessful.  There was considerable speculation toward the beginning of the outbreak about the accuracy of the data provided.  However, as we began to see the growth of the number of cases stabilizing in Asia, and the lack of growth in the number of infectious diseases worldwide, there was optimism the efforts to contain this virus to one region with limited economic effects were proving successful.  This narrative has since changed as a significant number of new cases have been confirmed in Italy, Iran, and South Korea.  The confirmation of the spread has shocked financial markets globally with the S&P 500 recording its worst one-day decline in two years on Monday, February 24, 2020.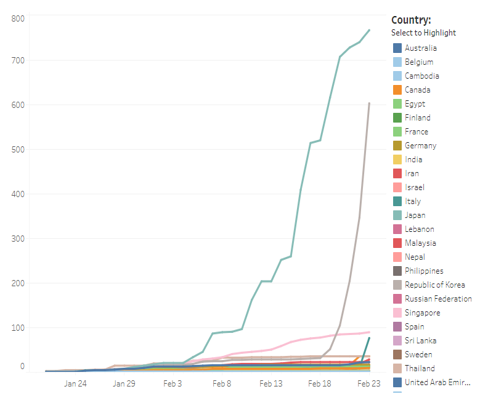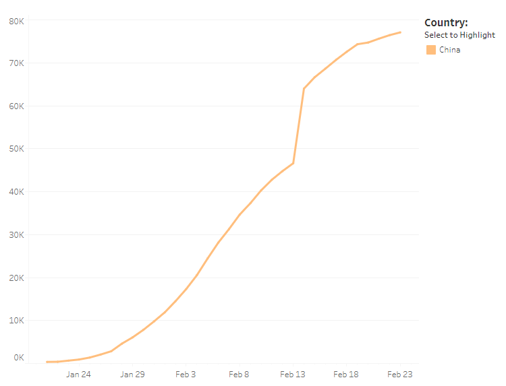 Source: Novel Coronavirus (2019-nCoV) situation reports (see here: https://www.who.int/emergencies/diseases/novel-coronavirus-2019/situation-reports/); last updated February 23, 2020.  Provided by KFF.org.
Acumen's Portfolio Management Committee (PMC) is meeting daily to review the impact.  We do not make decisions based off one-day returns.  We do not panic sell.  At the end of every distributed investment piece, we remind investors the most effective way to achieve successful long-term results in financial markets is staying the course and remaining invested to a strategy when most become irrational.  We remain committed to a sustainable long-term strategy.
That said, our PMC did look at the areas that could be most impacted by the virus.  Among the ones that could suffer the greatest are smaller companies with less working capital or those companies with high earnings multiples.  Clients with Schwab accounts may have noticed some trading activity.  We exited domestic Small Cap Growth late last year and we remained heavily allocated in well capitalized large companies despite the above market returns in growth areas. Additionally, we decided to exit the position in Small Cap International Monday.
At this stage, we are now investigating new information and attempting to model out the real affects this virus can have on the global economy now that it is closer to being labeled as a "pandemic" by the World Health Organization (WHO).  We don't know everything about this infection which has caused us to grow ever more cautious.  What we do know now is this:
New cases of the disease are being discovered throughout Europe and the Middle East, along with rising cases in Asia-Pacific countries neighboring China. The new cases cause us to believe there was either a breakdown in the containment attempts, or the data being fed to investors from inside the zone of contagion was false.
According to Dr. Gottleib, former FDA commissioner and board member of Pfizer, case fatality rate for flu is .1%.  2019-nCov is closer to 1%.  The flu transmits about 1.3 new cases for each sick person.  2019-nCov looks like it's closer to 4.  The incubation period is long enough it can be transmitted for days without being caught.
Acumen was somewhat bullish on global stocks for 2020, though fragile they appeared to be on the mend. However, this recovery may now be in jeopardy leading to market volatility. Market volatility is an opportunity to deploy assets strategically.
We believe it would be indecorous to leave readers with a gloomy picture or without any sense of optimism.  Disregarding for a moment the global financial havoc this deadly infection has caused, we must all remember mankind is incredibly resilient, and we tend to rally behind one another and help in difficult situations.  There are many brave men and women around the globe fighting hard to combat this terrible disease.  Sometimes it's easy to forget.  There are a lot of amazing people in this world, and we find ways to come together regardless of party or race when the road gets tough.  When this happens, investors will once more be rewarded for sticking to their long-term investment strategy.
To learn more about how Acumen can help you Invest Intentionally®, please contact us.
Reese Veltenaar, CFP®, MAcc, CTFA and Grant Allen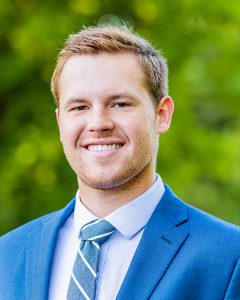 About the Authors: Reese Veltenaar is the Managing Partner and Wealth Strategist for Acumen Wealth Advisors in Chattanooga, TN.  Reese holds a Bachelor of Science in Finance with a Minor in Economics from the University of Florida, a Master of Science in Accounting from the University of Tennessee at Chattanooga, is a Certified Financial Planner (CFP®) and a Certified Trust and Financial Advisor (CTFA).  Reese is a 2019 and 2020 Gator100 honoree with Acumen Wealth Advisors recognized as one of the fastest-growing Gator-led companies in the world.  He is also recognized in InvestmentNews' 2017 40 Under 40 class for his accomplishments, contributions, leadership, and promise in the financial planning industry throughout the United States.
Grant Allen is a Portfolio Analyst for Acumen Wealth Advisors in Chattanooga, TN.  Grant holds a Bachelor of Science in Finance-Investments from the University of Tennessee at Chattanooga's Gary Rollin's College of Business and has successfully passed Level One for the Chartered Financial Analyst® (CFA®) designation.  The CFA® consists of three levels of exams, each requiring a recommended 300+ hours of study, minimum of four years of work experience, and multiple letters of recommendation.  Exams cover Quantitative Methods, Economics, Financial Reporting and Analysis, Portfolio Management, Wealth Planning, and Ethics.
The opinions expressed in this commentary should not be considered as fact. Information contained herein is not and should not be construed as an offer, solicitation, or recommendation to buy or sell securities. The information has been obtained from sources we believe to be reliable; however no guarantee is made or implied with respect to its accuracy, timeliness, or completeness.   It is suggested that you consult your financial professional, attorney, or tax advisor with regard to your individual situation. Comments concerning the past performance are not intended to be forward looking and should not be viewed as an indication of future results. Diversification does not protect against loss of principal. The S&P 500 Index is widely regarded as the best single gauge of the U.S. equities market. The index includes a representative sample of 500 leading companies in leading industries of the U.S. economy. The S&P 500 Index focuses on the large-cap segment of the market; however, since it includes a significant portion of the total value of the market, it also represents the market. All indexes are unmanaged and an individual cannot invest directly in an index. Index returns do not include fees or expenses.
Acumen Wealth Advisors, LLC® is a Registered Investment Adviser. Advisory services are only offered to clients or prospective clients where Acumen Wealth Advisors, LLC® and its representatives are properly licensed or exempt from licensure. Past performance is no guarantee of future returns. Investing involves risk and possible loss of principal capital. No advice may be rendered by Acumen Wealth Advisors, LLC® unless a client service agreement is in place.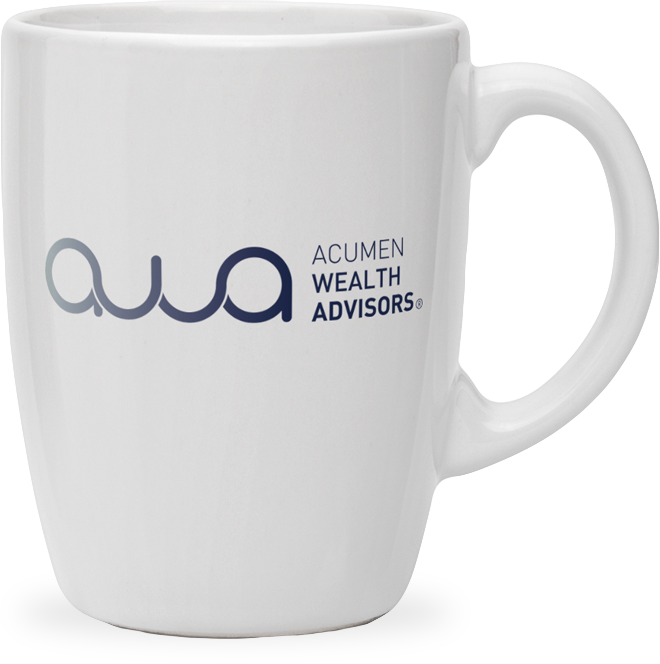 Get in touch
Our mission is to help you and your family Invest Intentionally®.
Contact us today to start your journey.
Start your journey