Acumen's Q3 2017 Market Insights Commentary

October 23, 2017
We hope you and your family are doing well and want to thank all our clients for our firm's continued success. Several items in this quarterly review are worth noting. We appreciate you taking the time to review this information and hope you find it valuable.
Economic Update – The economy is expanding as we head into fall. As a matter of fact, fresh pumpkin sales reached $121 million last year, a 5% increase from the year before (Source: CNBC). Who would have guessed? U.S. equity markets have been pushed higher since the 2016 presidential election by many fundamental forces including healthy economic data and robust earnings. Immediately after the election, however, another force drove equity markets higher: the prospect of corporate tax reform. While reform-related enthusiasm retreated in the wake of Washington gridlock, it has recently resurfaced and is impacting returns in a similar way.
These economic fundamentals overshadowed worries over geopolitics and continued low bond yields. Despite the relative maturity of the US business cycle, recession risks remain muted. The quarter closed with positive equity returns as represented by both domestic and international stock indexes. We remain invested to capture the upside, but have been attempting to shift portfolios to lower volatility. Ultimately, you should remember market pullbacks are a normal part of investment cycles.

Acumen Milestone Reached – Our firm recently exceeded $150 million in client Assets Under Management (AUM). Thank you for all your trust and support.
Equifax Security Breach and General Cyber Security – Acumen Wealth Advisors is dedicated to serving our relationships with an emphasis on confidentially and data security. In today's digital environment with so many data breaches and cyber attacks, it is a significant challenge for individuals and businesses to keep confidential information safe. Our firm released information immediately following the Equifax breach as it exposed sensitive information of 143 million American consumers including social security numbers, dates of birth, and driver's license numbers. In that letter, we outlined ways you may wish to respond to this attack along with options and reminders to protect yourself. We encourage you to reach out to us if you have any questions or would like more information. Our Chief Compliance Officer, Amy Stone, is here as a resource for you.
Our hearts and thoughts go out to those, including our clients, affected by the recent hurricanes. We are thankful for you and are here to help in any way. We hope you enjoy the upcoming holiday season and wish you all the best.
Sincerely,
Reese Veltenaar, Partner
This commentary expresses the opinions of the firm and is for general information only.  It is not intended to provide specific investment advice or recommendations for any individual. Past performance is no guarantee of future results. Inherent in any investment is the potential for loss. It is suggested you consult your financial professional, attorney, or tax advisor regarding your individual situation. Comments concerning past performance are not intended to be forward looking and should not be viewed as an indication of future results. Volatility does not equal risk. Advisory services are only offered to clients or prospective clients where Acumen Wealth Advisors, LLC® and its representatives are properly licensed or exempt from licensure. Investing involves risk and possible loss of principal capital. No advice may be rendered by Acumen Wealth Advisors, LLC® unless a client service agreement is in place. Acumen Wealth Advisors, LLC® is a Registered Investment Adviser.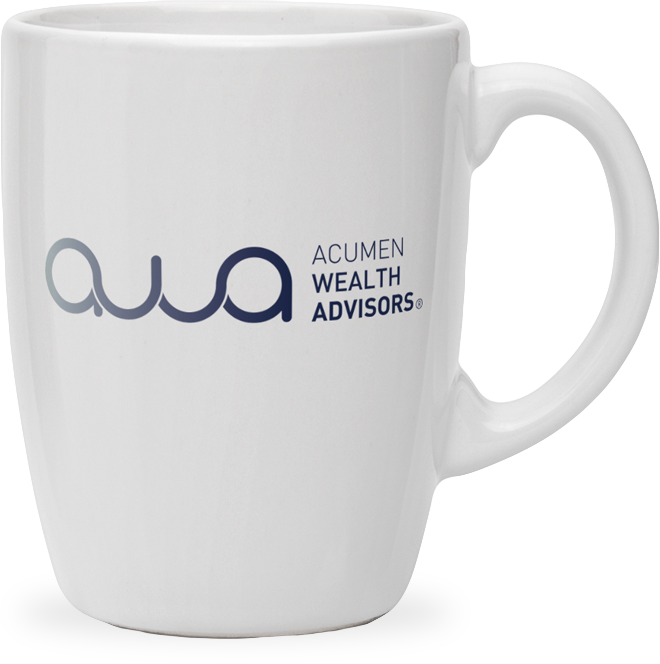 Get in touch
Our mission is to help you and your family Invest Intentionally®.
Contact us today to start your journey.
Start your journey