Acumen's Thoughts on Commercial Real Estate

June 5, 2020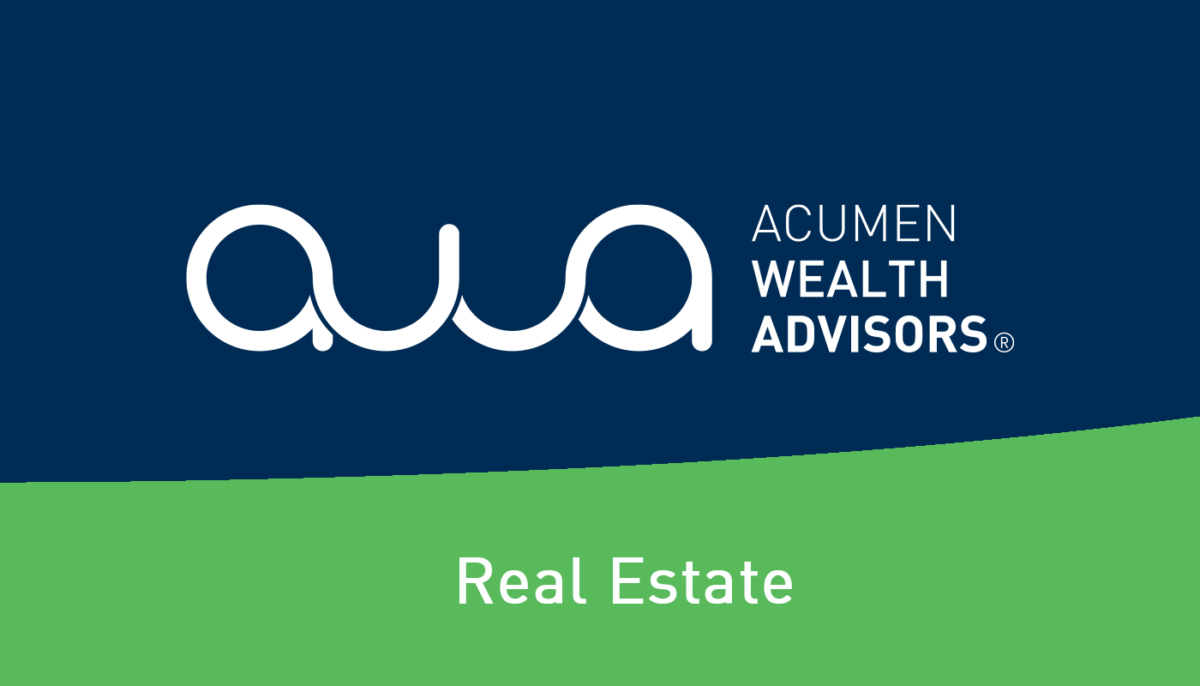 06/05/20 – During the first half of 2020, Acumen has spent a large amount of time assessing economic and financial market data – largely altered by the COVID-19 pandemic.  During this time, we have remained active to both decrease the risk within portfolios as well as remain opportunistic. Throughout our efforts to minimize risk exposure, we divested from one of our primary core bond components.  After taking a detailed look into the fund holdings, it became clear close to 90% of the exposure was through the mortgage economy.  More specifically, over 8% of the fund holdings were through commercial mortgage-backed securities.  We divested of the fund, not because the fund's performance was bad, but because we began to fundamentally disagree with the thesis presented by its primary holdings.  Commercial mortgage-backed securities are a type of fixed income investment backed by mortgages on commercial properties rather than residential real estate.  The amount of exposure to commercial real estate is where we fundamentally disagreed with the strategy behind the core bond fund.
Rather than a typical lag, commercial real estate may be impacted earlier as businesses were closed and/or have higher operational costs due to occupancy limitations, enhanced focus on sanitation, security, etc.  These costs will result in many permanent business closures and subsequent vacancies.  The remaining businesses will likely seek rent renegotiations at lease expiration and pressure rental rates.  Numerous factors affect valuations of commercial real estate such as location, use, length of leases, etc.  One standard metric is the capitalized net income of rents.  The decline of market rents will create a downward pressure on property value.  Many retail bankruptcies and store closures have been announced such as J Crew, Neiman Marcus, JCPenney, and Pier 1.  Other retailers may have difficulty paying or go on a "rent strike", as announced by The Cheesecake Factory in April.  The large vacancies will create a continued cycle of rent renegotiations.

Even before the onset of COVID-19, a monumental shift was taking place in the percentage of Americans who wanted to live in the city.  In a study performed by Gallup, presented above, 8% more Americans lived in big cities compared to the percentage of Americans who desire to live in a big city.  We believe this already trending change will be exacerbated by the outbreak of the Coronavirus, and the American businesses' effort to blunt the financial and humanitarian effects by sending employees home to work.  Among the large corporations allowing employees to work from home remotely through the end of the year are: Visa, MasterCard, Alphabet, Twitter, Square, and Spotify.  These are some of the largest tech names in the world, and we believe our ever-growing reliance on products supplied by these companies will create a greater trend of de-urbanization.  Many employees have adapted to the work-at-home model and enjoy the additional time and flexibility and will not desire to resume their long commutes.
According to the U.S. Census, 5.2% of workers in the United States worked at home in 2017.  Kate Lister, President of Global Workplace Analytics, says, "Our best estimate is that 25%-30% of the workforce will be working from home multiple days a week by the end of 2021".  Employees and employers both stand to gain from this model and the pandemic has pushed technology investments forward.  For this reason, we expect less demand for traditional office space.
Specifically, the COVID-19 implications on commercial real estate are massive.  The pace of the pandemic and the shutdown it created will have an impact on the way we live and do business in many ways.  Acumen believes the largest of these changes will come in the form of more American families moving out of the city.
To learn more about how Acumen can help you Invest Intentionally®, please contact us.
The Acumen Team
The opinions expressed in this commentary should not be considered as fact. This material is being provided for informational purposes only and nothing herein constitutes investment, legal, accounting or tax advice, or a recommendation to buy, sell or hold a security. The information has been obtained from sources we believe to be reliable; however, no guarantee is made or implied with respect to its accuracy, timeliness, or completeness. Do not act or rely upon the information and advice given in this publication without seeking the services of competent and professional legal, tax, or accounting counsel. Publication and distribution of this article is not intended to create, and the information contained herein does not constitute, an attorney-client relationship. No recommendation or advice is being given as to whether any investment or strategy is suitable for a particular investor. It should not be assumed that any investments in securities, companies, sectors or markets identified and described were or will be profitable. All information is current as of the date of herein and is subject to change without notice. Diversification does not protect against loss of principal.
 Any projections, targets, or estimates in this report are forward looking statements and are based on the firm's research, analysis, and assumptions. Due to rapidly changing market conditions and the complexity of investment decisions, supplemental information and other sources may be required to make informed investment decisions based on your individual investment objectives and suitability specifications. All expressions of opinions are subject to change without notice. Clients should seek financial advice regarding the appropriateness of investing in any security or investment strategy discussed in this presentation.
 Acumen Wealth Advisors, LLC® is a Registered Investment Adviser. Advisory services are only offered to clients or prospective clients where Acumen Wealth Advisors, LLC® and its representatives are properly licensed or exempt from licensure. Past performance is no guarantee of future returns. Investing involves risk and possible loss of principal capital. No advice may be rendered by Acumen Wealth Advisors, LLC® unless a client service agreement is in place.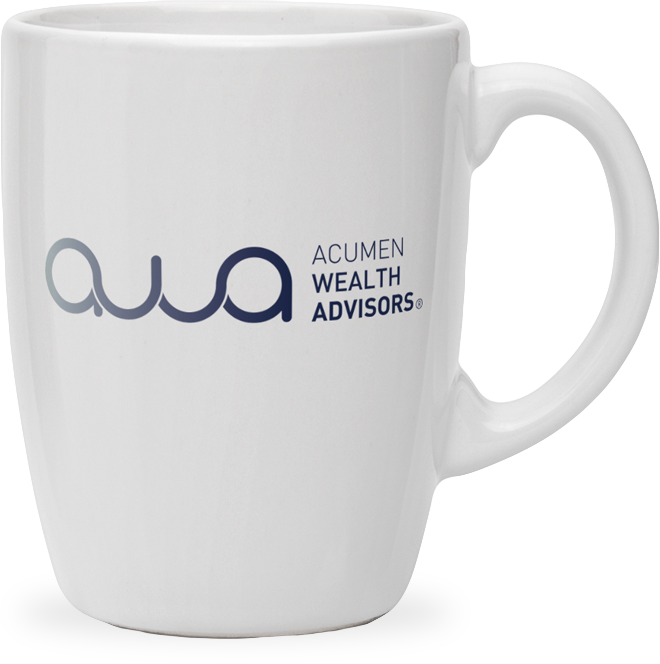 Get in touch
Our mission is to help you and your family Invest Intentionally®.
Contact us today to start your journey.
Start your journey