Acumen's Thoughts on India

October 20, 2020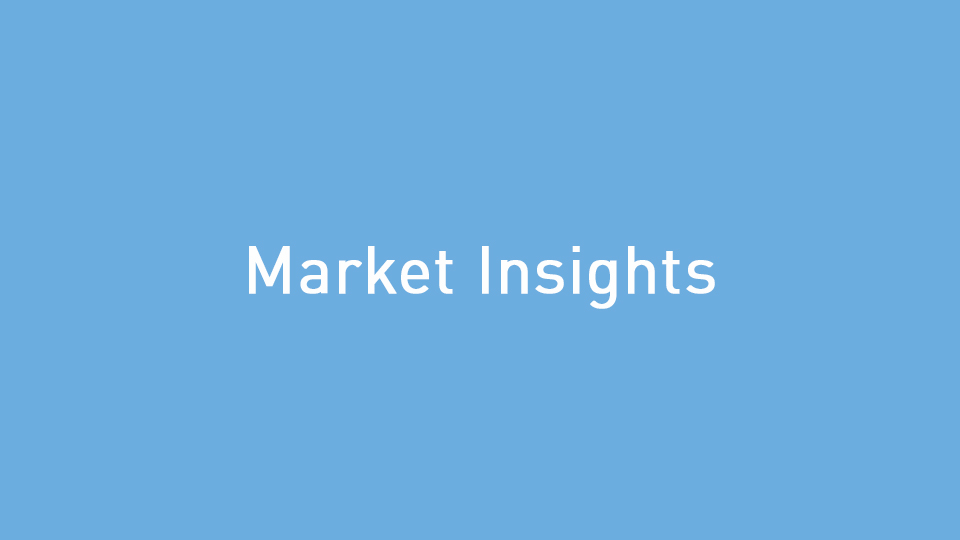 According to Moody's, China, Indonesia, and India will be the only G-20 emerging economies to grow real Gross Domestic Product (GDP) enough through the end of 2021 to end next year above pre-Covid levels. In part, this GDP represents the better position of advanced economies to provide fiscal and monetary stimulus to combat the coronavirus; these governments can support small businesses and their payrolls, provide additional help to struggling industries, and distribute direct payments to boost consumption.
India has posted the highest new daily case numbers of any country in the world with the current 7-day average hovering around 90,000 cases. Despite the number of these cases, the government's response has been relatively conservative so far compared to the massive stimulus bills passed in the United States. The focus has been on reforms meant to boost long-term growth (e.g. decreasing regulations with interstate trade and privatization of airports). Bloomberg's Abhishek Gupta argued for more emphasis on fiscal policy saying, "Reforms can be effective in boosting long-term potential growth by improving the supply response of the economy. In the current context, reforms are unlikely to support a quicker rebound – the recovery is constrained by weak demand, not insufficient supply." Parts of the country have even increased gasoline and diesel taxes to offset expenditures incurred while fighting the pandemic. The tax hike and other government expenditure cuts are likely to counteract fiscal stimulus and have already ignited consumer price pressures which threaten the central bank's ability to meet its inflation targets or cut rates to support growth.
The financial sector was under some stress as it dealt with elevated levels of default risk compared to other emerging economies and must now deal with muted consumer demand due to coronavirus restrictions. Gupta points out the non-oil import demand fell by 45% year-over-year (YoY) in June and weekly retail sales from ShopperTrak reported a 78% YoY drop in mid-July.
This year's surplus monsoon rains are likely to benefit India's large agriculture sector as the rainfalls are essential to crop yields and represent around three-fourths of annual rainfall. Bloomberg reports rainfall was nearly 5% higher than average and had led to better sowing overall and record water reserves. The rural unemployment rate has benefited from the rains, seasonal job gains, and a move among urban workers to rural areas due to the pandemic. However, there is worry stress could emerge as seasonal jobs expire.
A standoff on the India-China border has caused additional uncertainty. In May, Chinese soldiers crossed the Line of Actual Control (LAC) which has been the subject of a border dispute between the two countries since 1962. Since then, both sides have been trying to gain a tactical advantage with India occupying mountain areas in Chushul; the mountain peaks in this area give India the high ground near an important pathway between the two countries, but the area was left free of militarization in accordance with various confidence-building agreements. While diplomats have claimed the confidence-building agreements are still relevant, troops from both India and China remain on their sides of the LAC. Relations with China will likely remain elevated because of these disputes which could hurt consumers' and investors' sentiment.
India's young population and growing middle class are both positive for long-term growth prospects. Additionally, we believe some opportunities exist in healthcare and agriculture; India falls below global averages in healthcare spending and capacity, and rural farming operations would benefit from digitalization and innovation. (Productivity increases here would be especially valuable since agriculture accounts for over 40% of the country's employment and over 15% of GDP.) But the government's conservative efforts in supporting businesses and consumers during the pandemic, surging Covid-19 cases, geopolitical tensions with China along the LAC, and amplified stress in an already struggling financial sector due to increased defaults, significantly weaken India's short-term outlook. While there may be select, long-term opportunities, Indian equities could see a relatively slower recovery and enhanced volatility due to these circumstances over the next year.
To learn more about how Acumen can help you Invest Intentionally®, please contact us.
References:
https://economictimes.indiatimes.com/news/economy/indicators/india-to-post-strong-enough-growth-pick-up-in-second-half-of-2020-moodys/articleshow/77747607.cms
https://www.washingtonpost.com/politics/2020/09/16/india-china-are-taking-new-risks-along-their-border-it-will-be-hard-restore-peace/
Bloomberg Economics: "India Country Primer" – Abhishek Gupta
Index, Unemployment, and GDP estimate data provided by Bloomberg as of 9/30/2020.
The S&P 500 Index is widely regarded as the best single gauge of the U.S. equities market. The index includes a representative sample of 500 leading companies in leading industries of the U.S. economy. The S&P 500 Index focuses on the large-cap segment of the market; however, since it includes a significant portion of the total value of the market, it also represents the market. The NIFTY 50 is a benchmark Indian stock market index that represents the weighted average of 50 of the largest Indian companies listed on the National Stock Exchange. It is one of the two main stock indices used in India, the other being the BSE SENSEX. The BSE SENSEX is a free-float market-weighted stock market index of 30 well-established and financially sound companies listed on Bombay Stock Exchange. The 30 constituent companies which are some of the largest and most actively traded stocks, are representative of various industrial sectors of the Indian economy. All indexes are unmanaged, and an individual cannot invest directly in an index. Index returns do not include fees or expenses.
Moody's Investors Service, often referred to as Moody's, is the bond credit rating business of Moody's Corporation, representing the company's traditional line of business and its historical name. Moody's Investors Service provides international financial research on bonds issued by commercial and government entities.
Gross domestic product is a monetary measure of the market value of all the final goods and services produced in a specific time period.
The G20 is an international forum for the governments and central bank governors from 19 countries and the European Union.
The opinions expressed in this commentary should not be considered as fact. All opinions expressed are as of the published date and are subject to change. Information contained herein is not and should not be construed as an offer, solicitation, or recommendation to buy or sell securities. Investments in securities involves risk, will fluctuate in price, and may result in losses. The information has been obtained from sources we believe to be reliable; however, no guarantee is made or implied with respect to its accuracy, timeliness, or completeness. It is suggested that you consult your financial professional, attorney, or tax advisor with regard to your individual situation. Comments concerning the past performance are not intended to be forward looking and should not be viewed as an indication of future results. Diversification does not protect against loss of principal.
Any charts, graphs, and descriptions of investment and market history and performance contained herein are not a representation that such history or performance will continue in the future or that any investment scenario or performance will even be similar to such chart, graph, or description.
Acumen Wealth Advisors, LLC® is a Registered Investment Adviser. Advisory services are only offered to clients or prospective clients where Acumen Wealth Advisors, LLC® and its representatives are properly licensed or exempt from licensure. Past performance is no guarantee of future returns. Investing involves risk and possible loss of principal capital. No advice may be rendered by Acumen Wealth Advisors, LLC® unless a client service agreement is in place.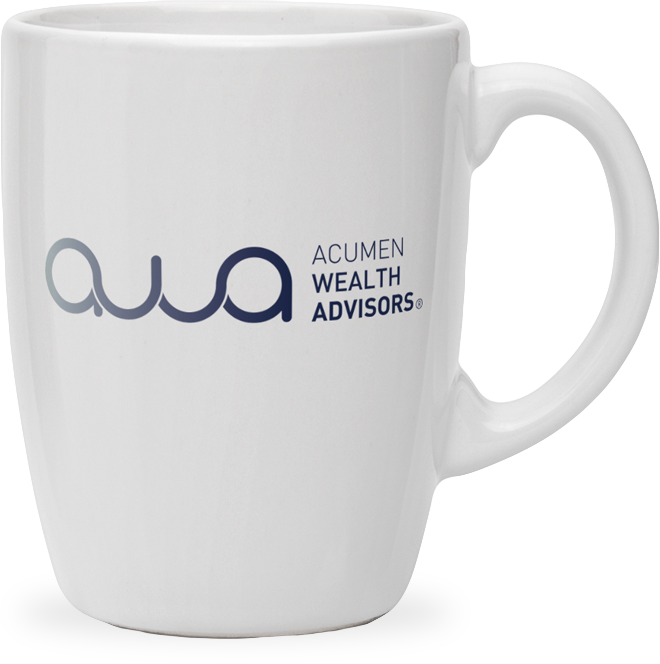 Get in touch
Our mission is to help you and your family Invest Intentionally®.
Contact us today to start your journey.
Start your journey