High-Dividend Stocks: Calling March 6, 2009

September 10, 2019

But as you can see, things are getting…interesting.
Figure 1: U.S. Growth Stocks Relative to High-Dividend Stocks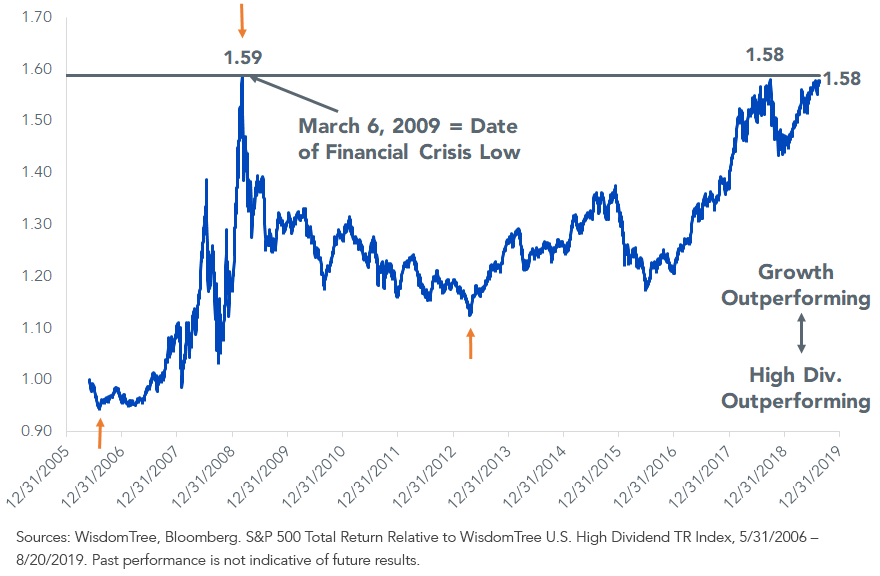 In the chart above, I marked the big turning points with orange arrows. Figures 2–4 show the returns between them.
Figure 2: Index Returns, 8/4/2006 (1st Orange Arrow) through 3/9/2009 (2nd Orange Arrow)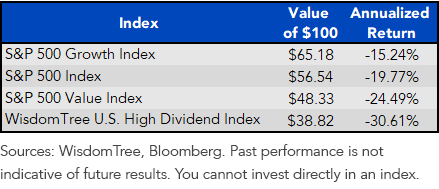 Figure 3: Index Returns, 3/9/2009 (2nd Orange Arrow) through 4/18/2013 (3rd Orange Arrow)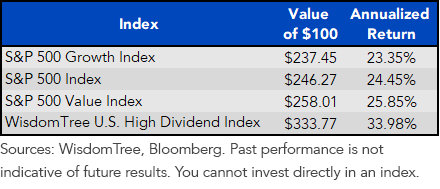 Figure 4: Index Returns, 4/18/2013 (3rd Orange Arrow) through Present (8/20/2019)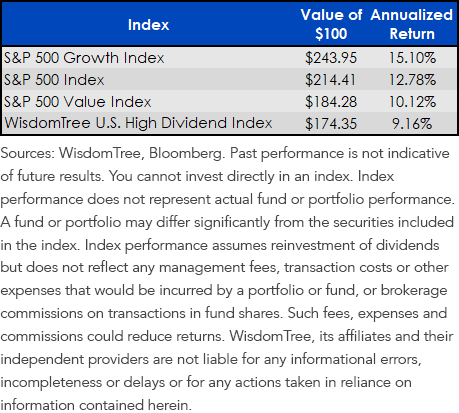 Because high-dividend companies comprise the value stocks of value stocks, notice that our Index did particularly poorly when value was "off"? Likewise, when value came snapping back in 2009, WisdomTree's Index ripped higher, beating the S&P 500 by nearly double digits annually for years on end.
When deep value is on, deep value is on.
It has been forever since hunting for big dividends has paid off, so I can't say if this is just the kind of extreme needed to cause a change in market leadership. But I will tell you this: Respect any chart that is near or touching March 6, 2009, levels.
Unless otherwise stated all data is from Bloomberg, as of 8/20/2019.
Investors should carefully consider the investment objectives, risks, charges and expenses of the Funds before investing. U.S. investors only: To obtain a prospectus containing this and other important information, please call 866.909.WISE (9473), or click here to view or download a prospectus online. Read the prospectus carefully before you invest. There are risks involved with investing, including the possible loss of principal. Past performance does not guarantee future results.
You cannot invest directly in an index.
Foreign investing involves currency, political and economic risk. Funds focusing on a single country, sector and/or funds that emphasize investments in smaller companies may experience greater price volatility. Investments in emerging markets, real estate, currency, fixed income and alternative investments include additional risks. Due to the investment strategy of certain Funds, they may make higher capital gain distributions than other ETFs. Please see prospectus for discussion of risks.
WisdomTree Funds are distributed by Foreside Fund Services, LLC, in the U.S. only.
The opinions expressed in this commentary should not be considered as fact.  Information contained herein is not and should not be construed as an offer, solicitation, or recommendation to buy or sell securities.  The information has been obtained from sources we believe to be reliable; however no guarantee is made or implied with respect to its accuracy, timeliness, or completeness.   It is suggested that you consult your financial professional, attorney, or tax advisor with regard to your individual situation.  Comments concerning the past performance are not intended to be forward looking and should not be viewed as an indication of future results.  Diversification does not protect against loss of principal.
Acumen Wealth Advisors, LLC® is a Registered Investment Adviser.  Advisory services are only offered to clients or prospective clients where Acumen Wealth Advisors, LLC® and its representatives are properly licensed or exempt from licensure.  Past performance is no guarantee of future returns.  Investing involves risk and possible loss of principal capital.  No advice may be rendered by Acumen Wealth Advisors, LLC® unless a client service agreement is in place.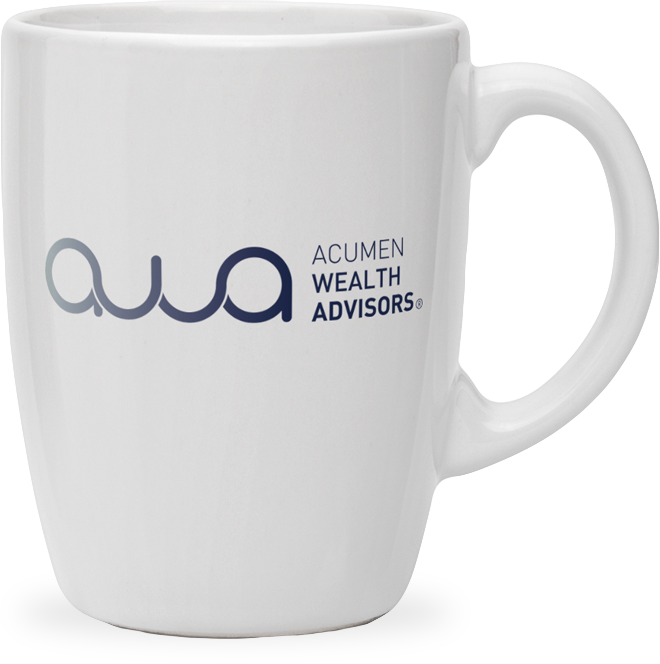 Get in touch
Our mission is to help you and your family Invest Intentionally®.
Contact us today to start your journey.
Start your journey