Is it safe to travel?

August 25, 2020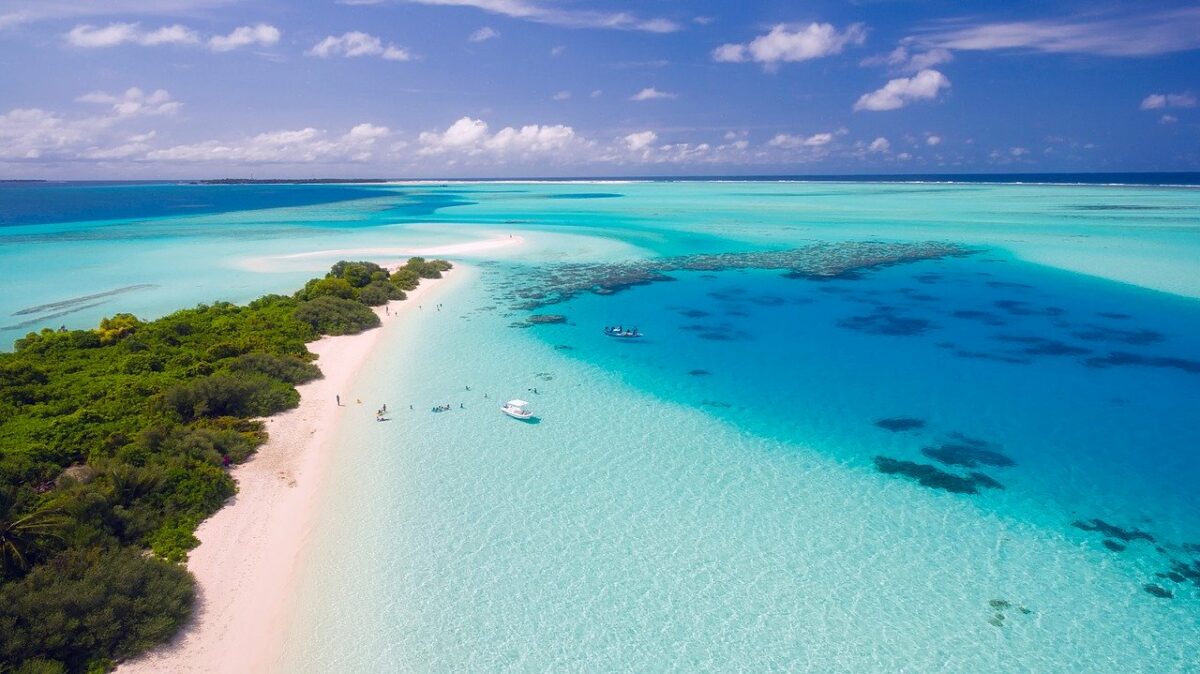 Sprinting across the busy airport terminal to make your connecting flight used to be among the most stressful aspects of travel. Now, that's the least of our worries. The public spaces that define travel—the airplane cabin, a hotel breakfast buffet, group tours—concern us in ways they never used to. We wonder how often they're cleaned, whether the airflow is sufficient, and how many other people will be around.
It begs the question: Is it safe to travel right now? The answer is: it's complicated. Many variables come into play, making some itineraries safer than others. Let's take a look at what the experts have to say about each aspect of travel.
There's a lot that can change as the experts continue to learn more about how the virus that causes COVID-19 is transmitted. Follow the latest advice and guidelines given by the CDC and WHO to help keep yourself and close contacts safe. We'll be updating this article weekly with the most up-to-date information available.
The latest science on COVID-19 transmission
First, let's start with the latest science. The experts are saying that there are three main ways the virus that causes COVID-19 has been known to spread:
Indirect contact
Close contact
Direct contact
Transmission through indirect contact happens via contaminated objects and surfaces. This had been thought to be the main mechanism for the spread of COVID-19. Someone would touch a contaminated surface and then touch their eyes, nose, or mouth. Although this is now thought to be a less significant means of spreading the virus, it's still important to practice good hand hygiene to reduce your risk of contracting the virus from an infected surface.
The CDC warns that close and direct contact with an infected person is the main way the virus is spreading. The respiratory droplets that are expelled when an infected person coughs, sneezes, or speaks have the potential to infect those nearby. This is why it's advised to separate yourself by at least six feet from others and wear a face covering to protect against inhalation of the respiratory droplets.
Is it safe to travel?
During a pandemic, simply leaving home carries risk. Just as it's possible to contract the virus while shopping at the grocery store or riding public transportation, it's possible while traveling.
Being in public spaces increases your chances of exposure, as does the amount of time you spend in those spaces. There are ways to reduce your risk and make traveling safer for yourself and others. The precautions you should take at home are the same while you're traveling:
Wear a mask in public spaces.
Keep a distance of at least 6 feet from others.
Wash your hands frequently or use hand sanitizer.
Don't touch your eyes, nose, or mouth.
Before you hit the road, there are a few things that the experts at the CDC recommend doing when you're in trip-planning mode:
Travel to a destination that is not experiencing a significant outbreak. Fewer local cases lower your risk.
Research the requirements of your destination to find out the precautions you need to take and whether there is a mandatory or recommended quarantine upon arrival.
Avoid traveling if you live with someone who has COVID-19. Even if you feel well, you may be asymptotic and capable of spreading the virus to others.
Is it safe to fly now?
You might be wondering if it's safe to travel by plane. The good news is that airlines and airports have implemented new measures to disinfect surfaces, minimize contact between people, and promote social distancing. The bad news is that all types of public transportation carry some degree of risk.
"I chose tickets with a flexible refund policy just in case I needed to change my flight due to an unexpected situation."

Natalie, PR Manager, Skyscanner
When going through security lines and walking inside the airport terminal, you should follow the same practices that you would in other public spaces. Wear a mask, maintain a distance of at least six feet from others, and practice good hand hygiene.
Cabin air, luckily, does not linger long due to high-grade air filters. The CDC notes that "most viruses and other germs do not spread easily on flights because of how air circulates and is filtered on airplanes." However, long flights and crowded flights that do not allow passengers to be spaced out by at least six feet still carry an increased risk of exposure.
"I checked the best route on Skyscanner and then to see whether that route was operating frequently and without disruption. Once I was confident there weren't any issues, I went ahead and booked. I also made sure to order face masks, hand sanitizer, and tissues in advance."

Emma, Global SEO Manager, Skyscanner
What are the risks of car travel?
Driving in your own car carries little risk. But that changes when you consider the public spaces you'll stop at en route to your destination. These may include rest areas, gas stations, and restaurants. As with any other public space, follow CDC guidelines to protect yourself and others.
If you're renting a vehicle for your trip, call the rental company ahead of time to ask what their cleaning measures are. You may also take an extra precaution before you drive off the lot and wipe down the car's frequently touched surfaces with a cleaning solution.
It's also important to note that if you're taking a road trip to a different state, some states such as Connecticut, D.C., and New Jersey are implementing interstate travel restrictions and self-isolation measures. These usually apply to visitors from high COVID-19 case states like Florida, California, and New York. Make sure to check if your state is on the list before you go.
Safety measures being implemented by the top rental companies:
Enterprise
In order to protect their employees and travelers, Enterprise has taken a Complete Clean Pledge. The pledge includes training employees on cleaning practices and comprehensive disinfection of high touch areas, plus washing, vacuuming, wiping down, and isolation if needed. They also have Advanced Check-In and curbside pickup available in over 100 locations to help with social distancing.
National
Similar to Enterprise, National is also implementing similar cleaning processes with their Complete Clean Pledge. The rental process hasn't changed, but face masks are required when inside National facilities. You can also call the specific rental car branch with any questions.
Avis
Avis has similarly taken a Safety Pledge to clean each rental car after its use. They are utilizing social distance measures during pick-up, limiting people on shuttle buses, wearing protective gear, and providing sanitizer for travelers (they are partnering with Lysol for disinfection!).
How clean are hotels?
As with rental car companies, hotels have also implemented new measures. These range from enhanced room cleanings to antibacterial stations throughout the property to closing public spaces, like fitness centers. Call ahead of booking to ask the hotel what their new cleaning policy includes. If they don't have one, look elsewhere.
When you arrive, treat hotel common spaces like any other public area. Wear a mask in the lobby, when riding the elevator, and as you walk down the hall. Any time you touch a shared surface, clean your hands with an antibacterial solution or soap and water.
Safety measures being implemented by the top hotel companies:
Marriott Hotels
To make their hotels safe for travel, Marriott has committed to certain cleanliness practices such as adhering to recommendations from experts, cleaning public spaces regularly, disinfecting hotel rooms with hospital-grade products, social distancing during check-in and more. They have also extended their cancellation policy.
Hilton Hotels
With cleanliness top of mind, Hilton has created a whole safety program called CleanStay with Lysol Protection. Their partnership with RB (maker of Lysol and Dettol) means hotel rooms and public places are thoroughly cleaned with quality products. Check-in, check-out, and guest room access are all contactless. Hilton has also implemented extensions to their cancellation policy depending on what day you booked.
Wyndham Hotels
The safety of employees and travelers are highly considered in Wyndham's enhanced cleaning regiments. The chain has partnered with Ecolab for EPA-approved disinfectants. As of August 10th, Wyndham requires face coverings at all indoor public areas. They do mention that local travel restrictions can impact your reservation so confirm with your specific hotel before your trip.
What is the best way to reduce risk while traveling?
The more you can control during your trip, the better. This means that driving solo carries less risk than being a passenger on a bus. Camping in a secluded area is better than renting a vacation home. Cooking for yourself is safer than eating in a restaurant.
In effect, separate yourself from others during your trip as much as possible. Don't think of it as a constraint. Think of it as a great opportunity to connect with nature or take that RV road trip you've always dreamed of.
Here are a few first-hand experiences from our team members at Skyscanner who have traveled during the pandemic. These are their tips on how to keep yourself safe:
"I took a spare face mask and travel size sanitiser in my backpack so that I could use them while travelling."

Natalie, PR Manager, Skyscanner
"I wore a mask at the airport and on the plane and frequently washed my hands throughout the journey. I was extra conscious not to touch my face and didn't eat or drink as that would have meant removing the face mask."

Emma, Global SEO Manager, Skyscanner
"I made sure to bring portable sanitizer and wear a face mask the whole time. I noticed that some people also wore medical gloves and had plastic coats over their clothes."

Marco, Data Scientist, Skyscanner
Frequently Asked Questions
Where can Americans travel now?
Many travel restrictions are still in place for residents of the United States. As of August 19, 2020, Skyscanner's team has found 25 destinations that are open to Americans for tourism purposes. A few dozen others have partially reopened, and more than 100 remain closed.Should I avoid traveling internationally during the pandemic?
As of August 6, 2020, the State Department lifted its Global Level 4 Do Not Travel advisory. The State Department has returned to its previous method of issuing country-specific travel advice. The CDC advises against nonessential travel to these countries.Why is traveling discouraged?
Travel will increase your exposure to the virus that causes COVID-19. Therefore, staying at home is considered the safest course of action. Also, although you may feel healthy, there is a chance of being an asymptotic carrier. Those who are asymptomatic can still infect others as they travel.Which type of travel is safest during the pandemic?
There is no real way of knowing which type of travel is safest. There are many factors that go into categorizing activities as high risk versus low risk. A couple of the biggest unknowns are whether you have had close contact with an infected person or touched a contaminated surface before touching your eyes, nose, or mouth.
Original article found HERE
August 19, 2020 by Tara Shubbuck
This page was last updated on August 19, 2020. To our knowledge, the information on this page was correct at the time of publication. However, given the nature of the COVID-19 crisis, information will vary by location and change at short notice and over time. We will do our best to keep this page up-to-date, however this cannot be guaranteed.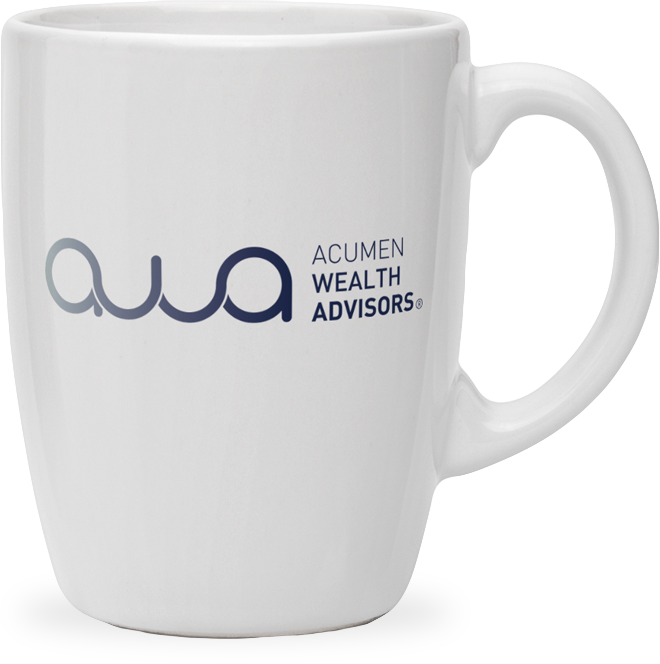 Get in touch
Our mission is to help you and your family Invest Intentionally®.
Contact us today to start your journey.
Start your journey