Katie Recognized One of Chattanooga's 20 Under 40!

July 1, 2021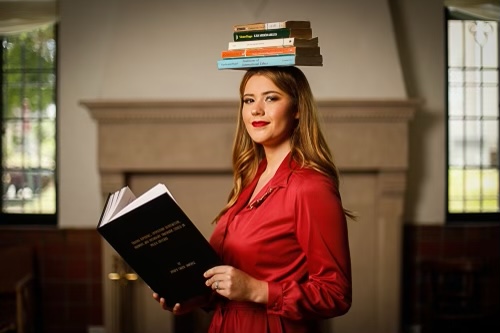 At age 23, Acumen's Katie Sanchez is the youngest selected out of this year's Times Free Press Chatter Magazine's 2021 20 Under 40 as a young local influencer! Honorees are nominated via the TFP (Times Free Press) website and a small committee within the TFP sort through those they wish to learn more about. The committee then will typically email or call to get more background or schedule an interview. The process each year is dependent upon the amount of nominations submitted.
In a quick amount of time, Katie has accomplished so much and we are so proud to have her on our team. So well deserved, Katie!
Disclosure: This third party endorsement was applied for by Acumen Wealth Advisors and granted by the Chattanooga Times Free Press' Chatter magazine for the time period of the 2021 calendar year. An except of that published article is provided below and the publication's gallery of images can be found here.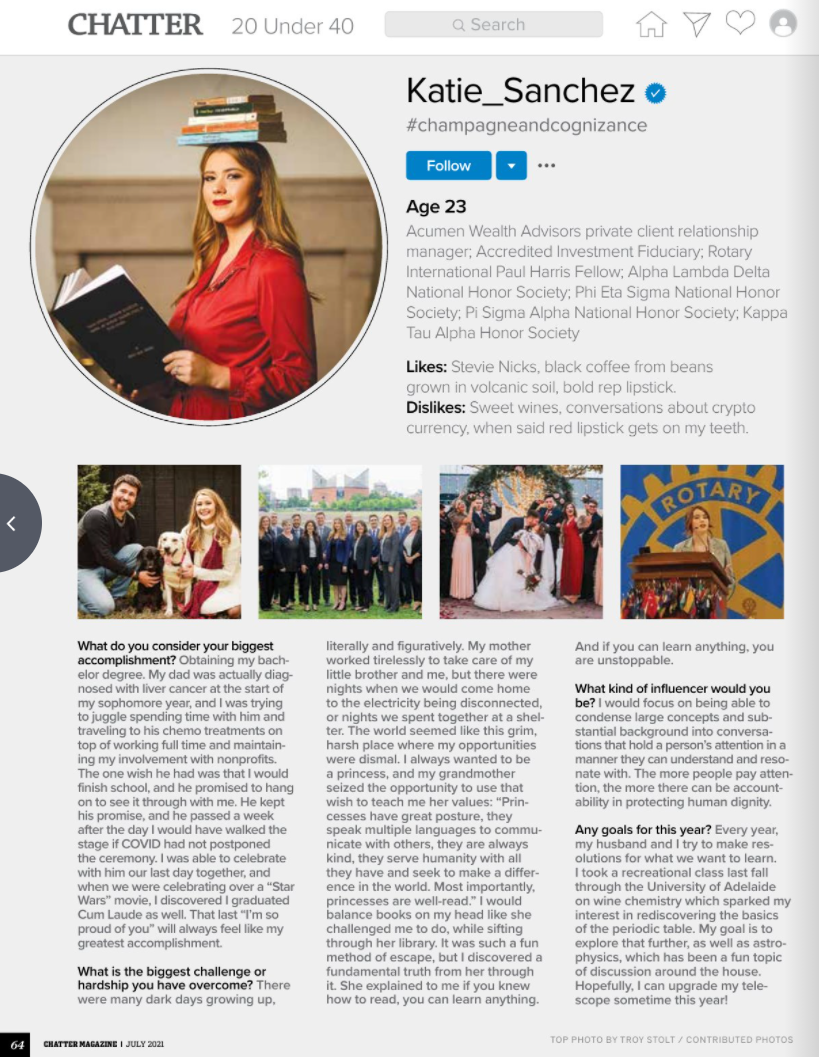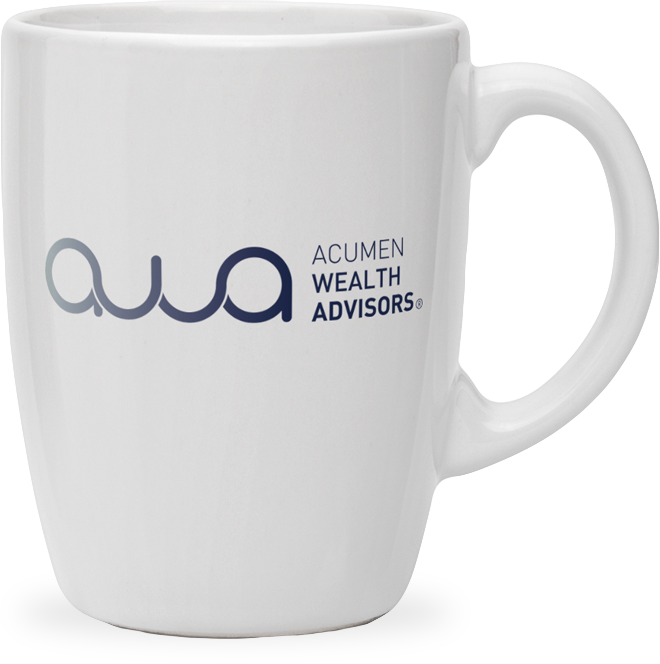 Get in touch
Our mission is to help you and your family Invest Intentionally®.
Contact us today to start your journey.
Start your journey