Seven Years Into the Recovery and It's Finally Starting to Feel Good

July 31, 2016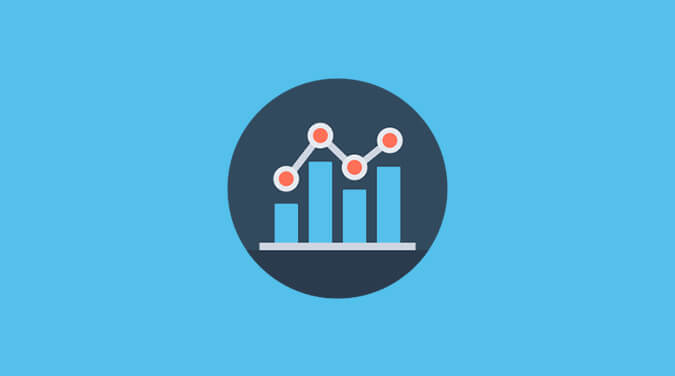 This original article was written by  Jeanna Smialek  and can be read here at Bloomberg.
June 2009 was the end of an era: the most painful downturn since the Great Depression of the 1930s drew to a close, and economic healing got underway. The thing is, for many Americans, the past seven years haven't felt like a time of returning prosperity.
That's starting to change. The U.S. recovery has been long by historical standards, since expansions in the post-war era have lasted only about 5 years on average since 1945. Even so, it is only now starting to lift wages, improve pricing power and boost consumer confidence. Here, in charts, is a rundown of how far the U.S. economy has come — and why there's still farther to go.
"We're making progress, we've had seven years now," Federal Reserve Governor Jerome Powell said during a question-and-answer session Tuesday night. "If we can make just a few more years of progress at this rate, where you're growing— admittedly slow growth, but 2 percent inflation and labor market tightening — it feels a lot better than it felt in 2012 and '13, and I want to keep that up."
It's easier to get and stay hired
The most marked economic improvement since the recession ended has come in the jobs market. Unemployment has more than halved and now stands at 4.7 percent, down from a high of 10 percent in 2009. About 268,000 people applied for unemployment insurance last week, down from 595,000 during the second week of June in 2009. Job openings have more than doubled.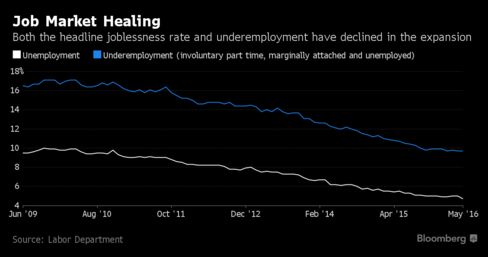 The thing is, that labor-market improvement hasn't always felt great: in some cases, people who lost well-paying, skilled jobs have found themselves in lower-paying positions that don't fit their qualifications. For people who graduated into the early years of the recovery, the still-tough job market may have left permanent scars.
Participation is lower, but mostly due to demographics
One trend that took some shine off of falling joblessness was the simultaneous drop in labor force participation. While much of the decline probably owes to demographic changes, many economists think that at least part of the drop was caused by discouraged job seekers throwing in the towel.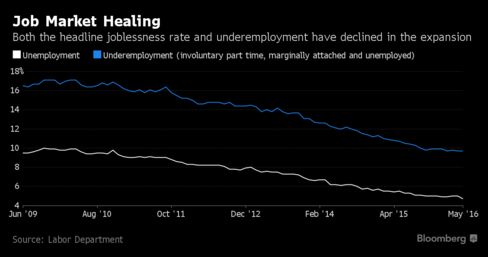 Wages are starting to pick up
Wages are another factor that has kept economic growth from feeling great to many Americans. They stagnated in the wake of the recovery. But recently, they've begun to creep up.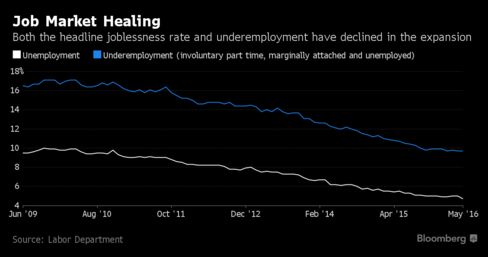 That trend could continue as the economy reaches full employment and companies begin to work harder to attract workers. "While much of this period has been plagued by sluggish growth, low productivity and stagnant wage pressures, the economy is on the brink of crossing an important milestone in the year ahead," Bloomberg economists Carl Riccadonna and Yelena Shulyatyeva wrote in a June 29 analysis.
Here's the catch
One reason that your average American might still feel like the economy isn't working out for them has less to do with fallout from the recession and more to do with a long-run trend. Globalization has led to stagnant incomes for middle-class workers worldwide as lower-income people — who mostly live in developing countries like China and India — and the very rich advanced.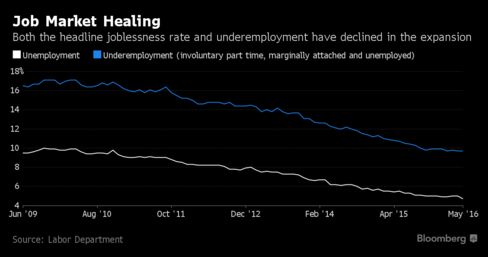 "If you dropped out of high school, you're competing globally for wages, and there's not really a lot of upside right now," said Scott Brown, chief economist at Raymond James Financial Inc. in St. Petersburg. On the other hand, "people graduating from college are getting multiple job offers. It's still very much a mixed bag."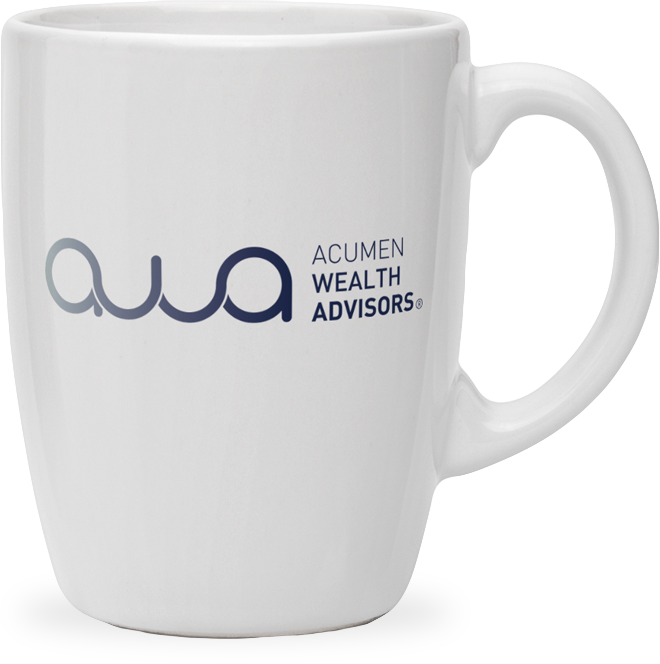 Get in touch
Our mission is to help you and your family Invest Intentionally®.
Contact us today to start your journey.
Start your journey