The Big Case for Single-family Real Estate

March 16, 2021 When considering real estate as an investment, there are two predominant questions to consider. What is the best TYPE of real estate to own and is NOW a good time to invest? We believe single-family residential rentals represent a growth opportunity for now and the future. According to a Gallup Poll, real estate remains one of the most favored investment to Americans and has ranked in the top spot every year since 2013.[1] However, it can be a barrier for most investors because it can be considerable work. We believe residential single-family housing is an ideal real estate investment and an important method to diversify an asset portfolio.
Inventory at All-time Lows – The availability of single-family "for-sale" homes has dwindled as the Coronavirus pandemic fueled demand for single-family homes. The average 2020 for-sale inventory is 63% of the 1982 level.[2] According to the World Bank, the United States population in 1982 was around 231 million compared to 2019 with a population of 328 million. With almost an additional 100 million people in America, the for-sale inventory is considerably less than nearly 40 years ago. Dr. Frank Nothaft, Chief Economist for CoreLogic says, "The demographic tailwind has arrived as Generation X and Millennials drive housing demand. Lower-priced home values increased about one and a half times faster than higher-priced home values in November, as first-time buyers tend to seek out homes within the lower price ranges."2 Housing demand should continue to be fueled by a large generational move into prime home buying age and low mortgage rates. We anticipate continued supply constraints as both building materials and labor experience Coronavirus-related tension. Builders worked to provide new housing starts, particularly the latter half of 2020, but volatile material prices (extremely high lumber prices in August) and lack of available land kept homebuilders from meeting much of the demand. Additionally, based on the National Home Builders Association, home construction has yet to return to levels seen prior to the 2008 Great Recession.[3]
Income is Scarcer than Ever – Bonds have long been a favored investment because they paid income and mitigated risk over equities. The United States 10-year Treasury currently sits around 1.5% and remains at historic lows. Compare this rate to 15% in 1981 when the baby boomers were in accumulation phase. Fixed income does not offer the preservation of capital it once did. We believe residential real estate meets a long-term need and the single-family "type" of real estate meets a changing-need list to provide consistent rental income. Could single-family real estate be the new proxy for bonds?
Residential Real Estate Meets a Need – People will always need a place to live. Residential real estate benefits from a large pool of potential tenants compared to commercial which relies on businesses. As businesses and consumers acclimate to virtual marketplaces and remote work opportunities, we believe the demand for single-family homes will increase. The pandemic has created a change in housing needs. The time spent at home has placed an emphasis on additional space – indoors and out. Remote work has unlocked new home considerations outside of typical criteria such as commute ranges or city specific cost-of-living. One of the most searched Zillow words of 2020 was "pool" and a dedicated home office space remains at the top of surveys.[4] A Zillow survey shows 31% of respondents wish to live in a home with a dedicated office space, 30% desire to live in a larger home, 29% to live in a home with more rooms, and 25% to live in a less-dense area with fewer neighbors.[5] In a Freddie Mac survey, respondents listed the top factors influencing single-family housing as their preferred rental choice. The top three factors were laundry, privacy, and parking.[6] These factors make a compelling case for why single-family home demand will continue and shift away from large multi-housing buildings.
Value – Multifamily housing has long been a hot sector for large hedge funds as they can acquire 100+ units in a single transaction. While multifamily housing has performed well, there might be an abundance of capital chasing a small pool of opportunities and creating a "priced-to-perfection" scenario. Conversely, by purchasing a single-family residence, the buyer can capitalize on the undervalued anomalies in the market as a "one off" transaction. The rise in remote work has sparked a suburban boom creating buying opportunity further away from the urban core. What was previously considered too far of a commute is now on the search radar. According to Corelogic, the United States single-family rents increased 2.9% year over year, which is more than double the rate of inflation over the same time period.[7] There is immense demand for single-family rentals with general occupancy rates at just over 95%, indicating the highest rate since 1994.[8] Some industry experts believe the single-family rental home sector will outpace multifamily housing in terms of rent and revenue. Additionally, institutional owners are estimated to own less than 2% of the total SFR housing stock.[9]
Location, Location, Location – The best real estate opportunities may exist in smaller markets as affordability becomes more of a driver. Many workers no longer report to the office, so there is increased mobility in the workforce. Business-friendly states with low taxes will likely continue to experience growth. Increasingly, densely populated cities and states are becoming "move out" markets. For the seventh straight year, more people left California than moved in. In a recent UC Berkeley poll, 52% of registered voters say they have considered leaving the state.[10] The top reasons are high cost of housing, high taxes, and political culture. A recent United Van Lines migration study listed metros with the highest move out/move in for 2020. New York, New Jersey, and Illinois were the top three spots on the outbound list in 2020. Tennessee was seventh on the inbound states with South Carolina, North Carolina, Alabama, and Florida also making the list. Understandably, Tennessee presents a continued opportunity to invest in residential real estate because of the increased desire to live in our great state.[11]
It is our opinion there will be continued demand for single-family homes, particularly in a strong market like Tennessee. Opportunity exists to capitalize on price and location in a time when Tennessee cities are projected to attract more business and generate employment opportunities. While the future is bright for Tennessee real estate, there are also numerous barriers to entry. Unlike other investments, real estate is not a passive investment. From tenant relations to rent collection to maintenance requests, real estate can be very time consuming. Procuring the right real estate investment requires knowledge and contacts in individual markets, particularly in high growth markets. These investments also require a strong overview of industry knowledge relative to local zoning and ordinances, boundary and surveys, covenants, restrictions, HOAs, and property maintenance. Many good opportunities require some cosmetic updates and remodeling and can also require improvements after tenants vacate. The many factors and complexities to successful real estate investing serve to eliminate many would be investors from entering. Conversely, having the knowledge and resources needed to navigate those same complexities and barriers can set the stage for a great investment with the potential to generate great returns and appreciation.
To learn more about how Acumen can help you Invest Intentionally®, please contact us.
The opinions expressed in this commentary should not be considered as fact. All opinions expressed are as of the published date and are subject to change. Information contained herein is not and should not be construed as an offer, solicitation, or recommendation to buy or sell securities. Investments in securities involves risk, will fluctuate in price, and may result in losses. The information has been obtained from sources we believe to be reliable; however, no guarantee is made or implied with respect to its accuracy, timeliness, or completeness. It is suggested that you consult your financial professional, attorney, or tax advisor with regard to your individual situation. Comments concerning the past performance are not intended to be forward looking and should not be viewed as an indication of future results.
Acumen Wealth Advisors, LLC® is a Registered Investment Adviser. Advisory services are only offered to clients or prospective clients where Acumen Wealth Advisors, LLC® and its representatives are properly licensed or exempt from licensure. Past performance is no guarantee of future returns. Investing involves risk and possible loss of principal capital. No advice may be rendered by Acumen Wealth Advisors, LLC® unless a client service agreement is in place.
---
[1] "Stock Investments Lose Some Luster After Covid-19 Sell Off", Gallup, April 2020
[2] "US Home Price Insights: Through Nov 2020 with Forecasts from Dec 2020 and November 2021", Corelogic, Jan 2020
[3] A Decade of Home Building: The Long Recovery of the 2010s | Eye On Housing
[4] From 'Zoom Rooms' to Chef Kitchens: Zillow's Top 10 Home Trends for 2021 – Dec 10, 2020 (mediaroom.com)
[5] "More Remote Work Opportunities May Make Suburbs More Desirable", Zillow Research, May 13, 2020
[6] "Single Family Rental: An Evolving Market", Freddie Mac Multifamily, October 2018
[7] "Single-Family Rents Increasing Twice As Fast As Inflation", Corelogic, March 2020
[8] "Q3 02 Single -Family Rental Investment Trends Report", Arbor Research, Q3 2020
[9] "Where Is The New Class Of Investors Buying Single-Family Rentals?", Forbes, Nov 2019
[10] "For 7th Year in A Row, More People Left CA than Moved In", nbcbayarea.com, Nov 2019
[11] "United Van Lines' National Migration Study Reveals Where and Why Americans Moved in 2020", Unitedvanlines.com, January 2021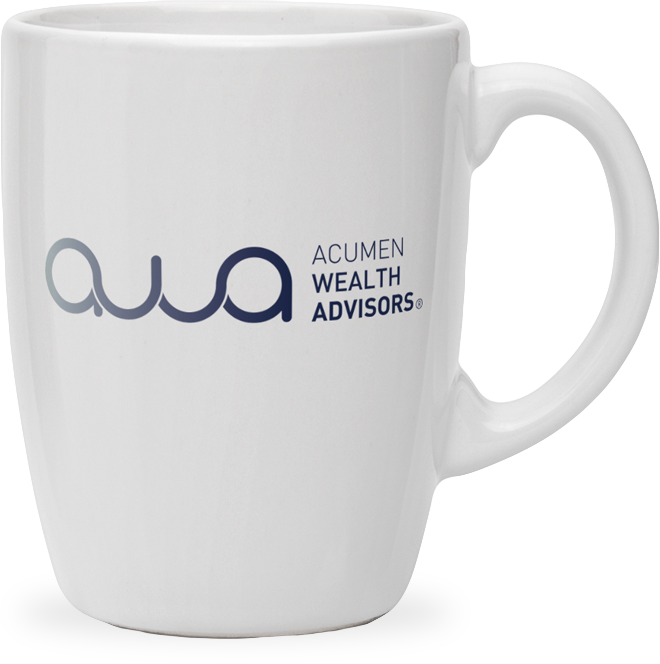 Get in touch
Our mission is to help you and your family Invest Intentionally®.
Contact us today to start your journey.
Start your journey