Travel: The 20 Best Places to Go in 2019

April 2, 2019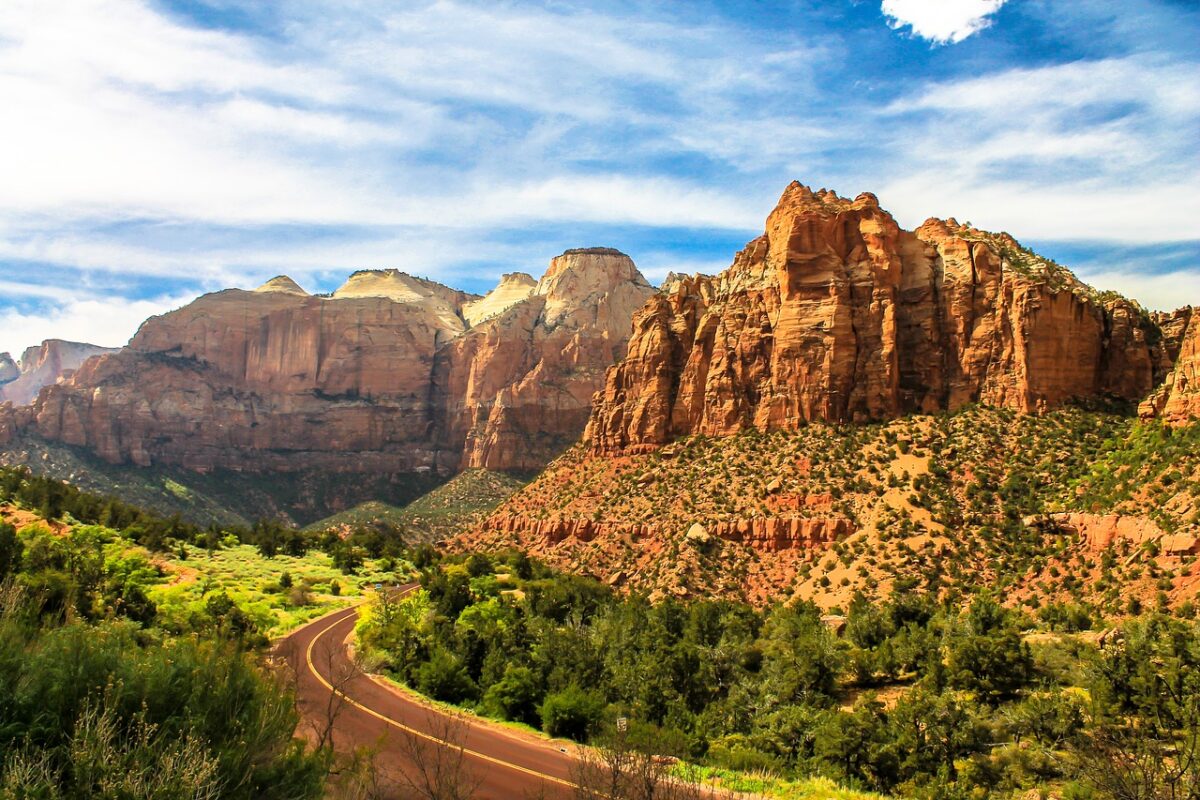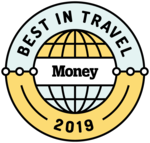 Paying for your dream vacation doesn't need to be a nightmare — and MONEY's 2019 Best in Travel guide is proof. From dramatic beaches and ski-friendly mountains to lively cities and seaside towns, the 20 destinations that make up our annual list are mindful of both your wanderlust and your wallet.
For the fourth year, MONEY is highlighting domestic and international locations that offer the best value for you right now. Our winners, distributed around the globe, are full of activities and amenities that make vacations memorable—at price points that make them relatively affordable.
There's no favoritism here. To create the list, we employed a rigorous methodology featuring more than 43,000 data points collected from dozens of sources, including our main partner, Kayak.com. We evaluated the cost and quality of nearly 750 popular destinations to find you the ultimate travel experiences. (See full methodology.)
Each destination is accompanied by an estimated all-inclusive cost, taking into account the average airfare to the closest airports and hotel room price as well as meals and activities for two. For international destinations, prices are for a weeklong vacation, and domestic prices are for three days. We also evaluated hotels to make your travel process seamless: See our list of amazing hotels in our best places to travel. It's time to start plotting your next place to go.
U.S. Destinations
1. Jekyll Island, Georgia
Average airfare: $300
Average hotel night: $242
Cost of a 3-day trip for two: $1,874
Jekyll Island packs a lot of action into its small seven-by-two-mile border. One of the four Barrier Islands that are accessible by car, this tucked-away gem off the coast of Georgia is a favorite vacationing spot for locals that deserves a wider audience. Plus it offers the best of nearby historic Savannah (1½ hours away) and Florida beaches (one hour away).
Nature lovers will feel right at home with eight miles of beaches, 20 miles of hiking trails, and a flat landscape all well within reach, making the area ideal for casual walking and biking. The Historic District surrounding the Jekyll Island Club—featuring 200 acres of buildings dating back to the late 19th and early 20th centuries, when the town was developed—helped it join the ranks of the most beautiful small towns in America, according to Architectural Digest.
Now is the perfect time to plan a trip, since the average airfare is down 14% since last year, according to Kayak data. Visitors have the option of flying into Jacksonville International or Brunswick Golden Isles, and car rentals are relatively inexpensive on the island, averaging $44 per day, according to Witlytic. After a short drive you can take advantage of the three nearby American Alliance–accredited museums.
2. Ponce Inlet, Florida
Average airfare: $241
Average hotel night: $154
Cost of a 3-day trip for two: $1,481
Just south of Daytona Beach sits its quieter and more secluded neighbor, Ponce Inlet.
Populated by only 3,000 residents, this haven promises Floridian white sand and stunning views of the Atlantic without the crowds. Good news: Airbnb prices in the area decreased an average of $21 per night from 2017 to 2018—a 24% drop, according to AirDNA. High waves and long jetties make Ponce Inlet one of the best surfing spots in the area, and animal lovers can head out via boat to spot nearby dolphins and manatees ($25 through Ponce Inlet Watersports).
You can't miss the stately, bright-red Ponce de Leon Inlet Lighthouse & Museum($6.95 for adults, $1.95 for children). If you muster enough energy to climb 203 steps to the top, awe-inspiring views of the ocean await. The nearby Marine Science Centeroffers visitors an educational escape and discussion of its work rehabilitating sea turtles and seabirds.
Cool off at Racing's North Turn, a beach bar that sits in the exact location where Daytona Beach car racing first began in 1936. Grab a burger indoors as you admire the racing memorabilia mounted on the walls, or take a '57 Chevy cocktail and sit outside under the bright red umbrellas. Do what you came here to do: relax.
3. Las Cruces, New Mexico
Average airfare: $367
Average hotel night: $113
Cost of a 3-day trip for two: $1,578
The silvery, swirling dunes at White Sands National Monument look straight out of a movie set, but they're just one of the many iconic landscapes accessible from Las Cruces.
Located just west of the Organ Mountains, where hikers can visit formations called "Rabbit Ears" and "The Needles," Las Cruces is often a home base for travelers to the Land of Enchantment. The cost of flying into nearby El Paso International Airport is down more than 17% since 2017, according to Kayak. Populated by single-story adobe-style buildings and mission-inspired architecture, Las Cruces's city center is home to a biweekly market with local food, crafts, and music. The city's cultural center and art museum are free to visit, as are the kid-friendly Museum of Science and Nature and the railroad museum. Beyond the center of town, travelers can scope out ancient footprints at Prehistoric Trackways National Monument and hike at Dripping Springs Natural Area.
4. Stowe, Vermont
Average airfare: $369
Average hotel night: $291
Cost of a 3-day trip for two: $2,209
Nicknamed the "Ski Capital of the East," Stowe is found between C.C. Putnam State Forest and Mount Mansfield State Forest, giving this northern Vermont valley town plenty of powder.
The nearly mile-high Mount Mansfield overlooks the city, providing a breathtaking backdrop no matter where you stand. But the real draw for skiers is the mountain's vertical drop, the fifth largest in New England. Head to Stowe Mountain Resort to give it a shot, or try Spruce Peak and other beginner-level slopes.
There's plenty to do in warmer months too. Smugglers' Notch State Park offers season-round campgrounds and zip-lining, and there's no shortage of hiking paths and waterfalls. Stowe is also the top-rated golf city on our list of domestic destinations, featuring five courses within 10 miles.
The average airfare to Stowe was down about 14% in 2018, according to Kayak. Fly into Burlington International, Morrisville-Stowe State, or Plattsburgh International to enjoy Stowe's well-above-average air and water quality.
5. San Antonio, Texas
Average airfare: $310
Average hotel night: $209
Cost of a 3-day trip for two: $1,729
Home of the Alamo and the Tower of the Americas, the Lone Star State's second-largest city delivers a vacation with something for everyone—and an affordable one at that.
Flight prices to San Antonio have dropped around 15% since 2017, according to Kayak data, making it a great time to visit and take in the sights. The 300-year-old city, developed by Spanish missionaries in the early 1700s, has the largest concentration of Spanish colonial missions on the continent, according to tourism board Visit San Antonio. The Battle of the Alamo is so woven into the city's fabric that a trip to San Antonio isn't complete without a stop at the historic mission, where you can visit the grounds free of charge.
But there's more to do than view architecture and battle sites. Designated a Unesco Creative City of Gastronomy in 2017, San Antonio is making headway as a foodie destination with more than 3,000 restaurants—many of which can be found along the San Antonio River Walk or elsewhere in the city's bustling downtown. When you're dining out, you're in luck: A three-course meal costs an average of $35, according to Numbeo—one of the most affordable nights out on our destination list.
6. Sag Harbor, New York
Average airfare: $292
Average hotel night: $281
Cost of a 3-day trip for two: $2,002
With flight prices down 20% from last year and hotels down 42%, this relatively quiet Hamptons town is ready for visitors. Stop by the casual lobster-roll joint the Dock House, and take the kids swimming at Havens Beach on Sag Harbor Bay. Head to nearby Foster Memorial Beach for seashell collecting or to host a barbecue.
7. Los Angeles, California
Average airfare: $284
Average hotel night: $245
Cost of a 3-day trip for two: $1,971
California's southern hub saw drops in hotel, airfare, and Airbnb prices this past year—and the mayor has a goal to welcome 50 million tourists by 2020. When they arrive, Los Angeles will surely keep them busy. Hike Runyon Canyon for a city overview, or shop for bargain dresses in the Fashion District or designer threads in Beverly Hills. Culture vultures can catch the Los Angeles Philharmonic at the Walt Disney Concert Hall. But a trip to L.A. isn't complete until you eat: Pair flour tortilla tacos with mezcal at Salazar, or head to Kazunori Nozawa's famous sushi restaurant Sugarfish.
8. Cincinnati, Ohio
Average airfare: $270
Average hotel night: $177
Cost of a 3-day trip for two: $1,575
Ohio's third-largest city is an attractive destination for foodies, adventurers, and craft-brew lovers — and it's one of the most inexpensive cities on our list of U.S. destinations.
The place to be in the Queen City is Over-the-Rhine (OTR), encompassing the Brewery District and Washington Park, which hosts festivals and markets surrounded by Greek Revival and Victorian architecture.
Cincinnati's riverfront landscape offers canoeing and riverside restaurants. Plus, the city's affordability means two people can enjoy a three-course meal and craft beers for $50, according to Numbeo.
9. St. George, Utah
Average airfare: $414
Average hotel night: $147
Cost of a 3-day trip for two: $1,739
St. George is the perfect city for the outdoor adventurer hoping to cross off multiple national parks in one trip.
The city sits on the East Veterans Memorial Highway and is an hour from Zion National Park, two hours from Bryce Canyon National Park, and four hours from the Grand Canyon. An $80 pass allows access to all three for a year. St. George also boasts 292 clear days a year—ideal for visiting Red Rock Golf Trail, where 10 courses offer vista views. Following a long day of hiking outdoors, St. George's historic downtown area offers good food, a friendly environment—and affordable prices.
10. Mystic, Connecticut
Average airfare: $303
Average hotel night: $210
Cost of a 3-day trip for two: $1,841
With its sea breeze and many Cape Cod–style homes, this village offers all the charm of its nautical New England neighbors at a fraction of the price.
Located along Connecticut's southern shore and split by the river that shares its name, Mystic is known for centuries of seafaring—a history lovingly preserved at the 19-acre Seaport Museum. Today visitors can drop by Mystic Aquarium or grab a slice at Mystic Pizza along the town's walkable Main Street.
Those pondering a trip would be wise to book soon. Hotel and vacation rentalsdecreased in price in 2018, and flight prices dropped by more than 14% in 2018, according to Kayak data.
International Destinations
1. Meknes, Morocco
Average airfare: $890
Average hotel night: $66
Cost of a week for two: $2,639
Meknes may not have the name recognition of Casablanca or the luxury resorts of Marrakech, but that's all the more reason to visit the beautiful and historic former capital of Morocco. "Sometimes overshadowed by other destinations in Morocco, Meknes feels more laid-back, in a good way," says Evan Godt, managing editor at Lonely Planet, which also named the city one of the top places to visit in 2019. And the time to go is now: Kayak saw flight prices drop 42% year over year, and hotel prices decreased too, with a 16% year-over-year drop.
The nearest airport is in Fez, but Meknes is only an hour's drive away, and rich history is everywhere you turn. Sultan Moulay Ismail, considered one of Morocco's most important rulers, made Meknes the capital in the 17th century and established monuments like the Bab El Mansour, a mosaic-tiled gateway consisting of two towering white Corinthian marble columns, and the outdoor plaza Place el Hedim, still the city's bustling main square and marketplace. Travelers can visit Ismail's namesake mausoleum with its tiled walls and courtyards, which recently emerged from a two-year, top-to-toe restoration. In Meknes, a meal at mid-range restaurants costs $16 for two, and you can grab a cheap meal for nearly $3, according to Numbeo.
For a day trip, head to the nearby excavated ancient Roman city of Volubilis, where mansions with intricate mosaics can still be seen today. Taking a taxi will cost around $9 to $12, according to Rome2Rio.
2. Cozumel, Mexico
Average airfare: $401
Average hotel night: $212
Cost of a week for two: $2,593
Welcome to a beach lover's paradise. Located off the coast of Mexico's Yucatán Peninsula, this island boasts perfect white shores, but its history, culture, and affordability make Cozumel an even more worthwhile destination.
Hotel prices in Cozumel are generally all-inclusive and were an average $212 a night as of 2018 — that's down 12% from 2017, according to Kayak. With the average taxi ride in Mexico costing less than a dollar per mile, traveling into the city from a nearby resort adds up to about $5 U.S., according to Numbeo. As of Jan. 1 of this year, one dollar was worth about 19.63 Mexican pesos.
Of course, it would be a waste to go to Cozumel and not enjoy the water and related activities. "Indulge in some of the world's best diving and snorkeling here, including the gigantic Santa Rosa Wall," suggests Lonely Planet's Evan Godt. The famous coral reef wall filled with sponges and sea life is popular with deep-sea divers.
Travelers seeking different adventures can head to beach clubs, boat tours, and scenic flights overlooking the island, which also has a quaint downtown area. Visitors can tour ancient Mayan ruins, like San Gervasio, a shrine to the fertility goddess Ixchel (passes available for $9.50). Less crowded than the neighboring Riviera Maya, Cozumel is accessible via a direct flight from the U.S., a short flight from Cancún, or a 45-minute passenger ferry service from Playa del Carmen (around $10).
3. Havana, Cuba
Average airfare: $352
Average hotel night: $189
Cost of a week for two: $2,382
If Havana recently fell off your travel radar, now is the time to reconsider. Not only is it still possible to travel from the U.S. to Cuba, but it's also one of the most wallet-friendly trips you can take. The price of a hotel room in Havana dropped 31% between 2017 and 2018, according to Kayak, likely owing to a decrease in U.S. tourism in 2018.
Choose to go this year, and you will find the same beautiful city—cobblestone streets, colorful facades, and art-emblazoned walls included—that stateside visitors flocked to before the U.S. government announced tighter restrictions in 2017.
Trips for humanitarian projects, educational activities, or support for the Cuban people are among 12 categories of travel permitted for visitors from the U.S. Those interested in planning a trip should visit travel.state.gov for more information.
Once there, when you're not listening to live music in Old Havana or taking in the sights at one of nearly 80 museums, there are nearly 850 restaurants to try, according to TripAdvisor.
4. Montreal, Canada
Average airfare: $314
Average hotel night: $217
Cost of a week for two: $2,962
In Montreal, you'll find Gothic-style architecture and rich culinary and cultural diversity.
Hotel prices have dropped 15% from 2017 to 2018, according to Kayak. Once you're settled in, stop by the city's historic churches and Catholic basilicas, including the Basilique Notre-Dame, one of Canada's most notable landmarks (and the site of Céline Dion's 1994 wedding). Or head to Saint Patrick's Basilica, the oldest 19th-century church in Montreal, which served as a safe house for Irish immigrants escaping famine in 1847.
Souvenir shopping? Get ready to head indoors—and underground. Under the city's downtown sits the RÉSO, also known as the Underground City: a multilevel network of tunnels and stairways that connect metro stations, shopping malls, hotels, and restaurants. Originally built as a refuge from the frigid winter, the area is now decorated with modern art and atriums.
Indulging in classic French fare is a must; there are over 5,000 restaurants in the city, according to Numbeo. Try the upscale Chez Lévêque or the more casual restaurant Plein Sud. But for an authentic taste of Montreal, grab a sesame bagel at St-Viateur Bagel.
5. Nanjing, China
Average airfare: $867
Average hotel night: $103
Cost of a week for two: $2,817
Nanjing sits between Shanghai and Beijing on the Yangtze River, and its location makes it a quick stop-by for many. Don't be fooled: Nanjing is an excellent destination, at a more affordable price. The cost to fly to Nanjing is down almost 6% as of 2018, according to Kayak, and you can get there for under $900.
Once you arrive, Numbeo data shows the dollar can get you fairly far—a three-course meal at a decent restaurant will run you about $22. A mile in a taxi—or a roundtrip ticket on public transportation—is less than a U.S. dollar. There are plenty of landmarks and monuments to visit, including the Nanjing Gate of China, the Ming Palace ruins, and the first Ming emperor's tomb (part of a Unesco World Heritage site). The Nanjing Museum and the Memorial Hall of the Nanjing Massacre provide a more complete historical picture.
Locals and tourists can be found dining and buying goods near the Qinhuai River, and at night, a river cruise allows visitors to take in sights—and a good meal—under lanterns.
6. Monteverde, Costa Rica
Average airfare: $498
Average hotel night: $147
Cost of a week for two: $2,636
Seeking an active vacation? Head to Costa Rica's natural playground. Monteverde sits 4,662 feet above sea level, and locals share the land with 100 types of mammals, 400 varieties of birds, and 2,500 plant species, according to the city's tourism board. Hiking trails in the Monteverde Cloud Forest Reserve navigate through magnolias, bamboo, orchids, and waterfalls.
Among the less expensive international places on our list to travel to, the combined price of the average flight and hotel room in Monteverde is cheaper than 90% of the destinations we analyzed around the world. The value of the U.S. dollar increased 6% between 2017 and 2018. Head to Monteverde Cheese Factory for homemade ice cream, or to Tree House for authentic Costa Rican coffee.
7. Medellín, Colombia
Average airfare: $593
Average hotel night: $94
Cost of a week for two: $2,208
The nickname "City of Eternal Spring" says it all: This valley locale has perfect year-round weather complemented by green mountainous views, lively nightlife, and excellent public transportation. Medellín is the cheapest international destination on our list (and much safer today than it was in previous decades). For less than $100 a night, you can get a luxurious apartment in El Poblado, the most expensive neighborhood in the city. But it would be best to go soon—airfare to Medellín is slowly rising as more visitors descend.
8. Crete, Greece
Average airfare: $1,106
Average hotel night: $202
Cost of a week for two: $4,301
Now's the time to book your trip to Crete: Flight prices dropped 9% from 2017 to 2018, and hotel and Airbnb prices dipped as well. Greece's largest island is divided into four main regions that offer unique escapes. The historic Venetian town Chania has buildings like the Kucuk Hasan Pasha Mosque built by the Ottoman Turks in 1646. In Chania, you'll also find Balos Beach and Lagoon, known for its clear turquoise waters. Heraklion, Crete's largest and most popular area, contains one of the island's famous landmarks: the ancient Minoan palace Knossos. Crete's other two regions, Rethymno and Lasithi, contain traditional villages and beaches. And on Lasithi, you'll find Vai beach and its natural palm forest, the largest in Europe.
9. Prague, Czech Republic
Average airfare: $928
Average hotel night: $164
Cost of a week for two: $3,542
With centuries-old castles, lively cobblestone squares lined with iconic Gothic architecture, and hundreds of museums, Prague is a favorite European vacation. Luckily for budget-conscious U.S. travelers, it's also one of the region's best values. A trip to the historic capital, which was named a Unesco World Heritage site in 1992, has become even more affordable: The average flight price decreased 3% between 2017 and 2018, according to Kayak, while the purchasing power of the U.S. dollar is up 5% from the prior year. What you do with those savings once you're in Prague is up to you. The City of 100 Spires has 200 outdoor activities and more than 600 tours for visitors, according to TripAdvisor—and make sure you work up an appetite, since Prague is home to nearly 5,000 restaurants.
10. Tainan, Taiwan
Average airfare: $1,060
Average hotel night: $106
Cost of a week for two: $3,271
While Taipei may get more attention, Taiwan's former capital is well worth visiting. Travelers can take in history at numerous museums, landmarks, or centuries-old buildings—like the Tainan Confucius Temple and Fort Zeelandia, built in 1634 by the Dutch—or indulge at the Tainan Flower Night Market and snack on oyster omelets and tofu fries. Flights are on the expensive end, but affordable hotel costs—down nearly 25% from 2017, according to Kayak—and a strong exchange rate make the trip relatively easy on the wallet.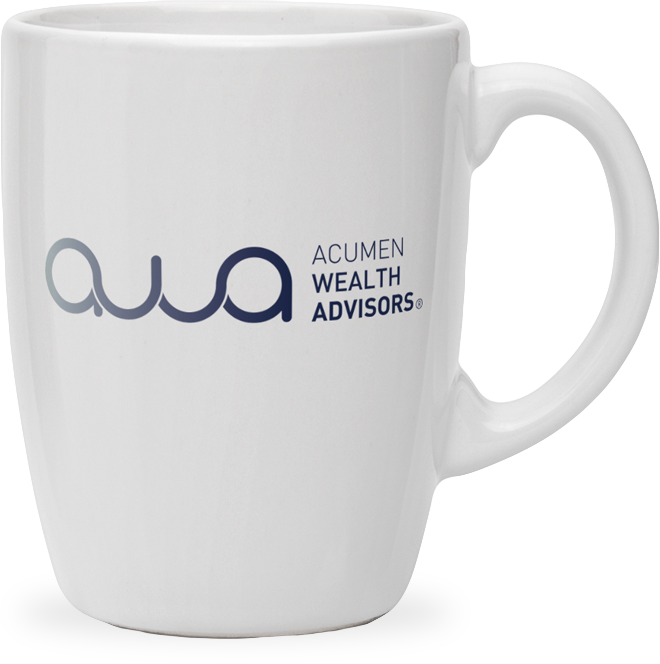 Get in touch
Our mission is to help you and your family Invest Intentionally®.
Contact us today to start your journey.
Start your journey