Acumen Market Insights: Our Thoughts Given Slew of Economic Data this Week

August 3, 2019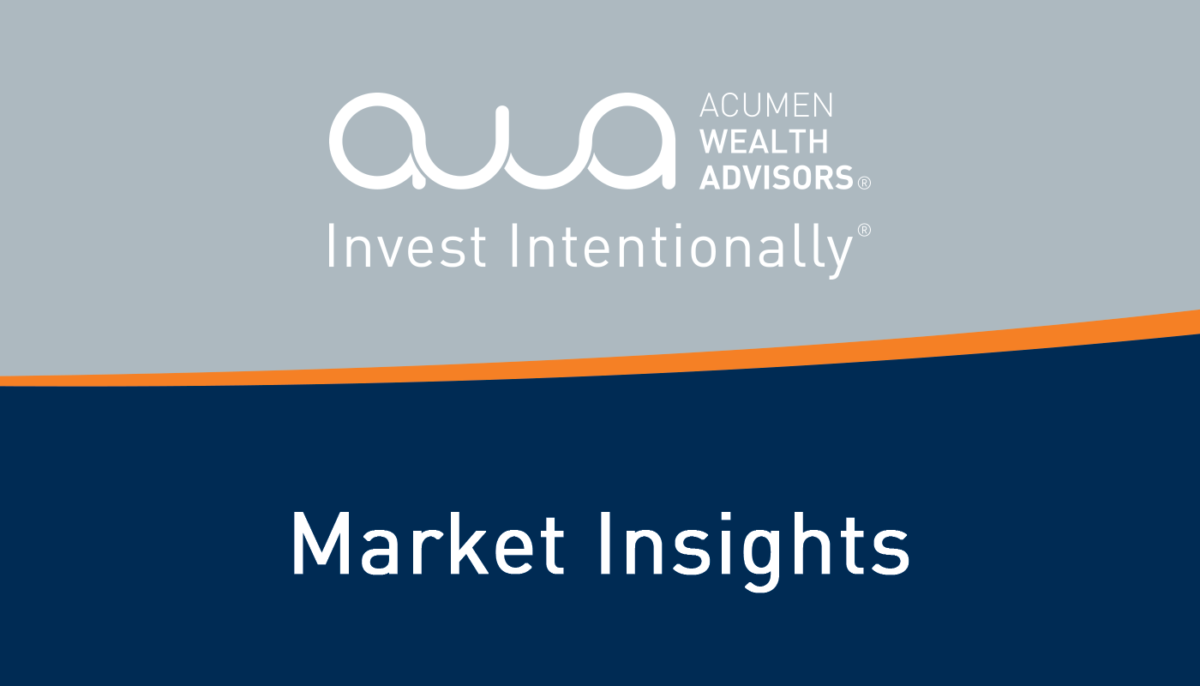 Acumen's Weekly Briefing
Federal Reserve Cuts Target Rate by 25 Basis Points
U.S. Announces Additional 10% Tariff on Additional $300 billion of Chinese Goods
Unimpressive Employment Data
Dow and S&P Post Weekly Losses
Wednesday, Thursday, and Friday proved to be important days within the market to economists and analysts.
On Wednesday, the Federal Reserve announced they were lowering the Federal Funds Target rate by 25 basis points.  Chairman Powell said this was a Mid-Cycle policy adjustment and cited low inflation and trade fears as possible threats to the current economic expansion.
One day later, the U.S.  announced it was imposing a 10% tariff on an additional $300 billion of Chinese goods.  Although negotiations were planned to resume next month, along with another tariff increase, President Trump attributed the announced tariff to China failing to adhere to previously made agreements between the two countries.  The primary two failures were the increase of Chinese purchase of U.S. agricultural products and the halting of fentanyl sales by China to the U.S.
Finally, Friday saw new employment seeming to be unimpressive for the second month in a row.  From headline numbers, the U.S. economy's employment situation seems to support the idea of a longer expansion ahead with continuously increasing nonfarm payrolls and incredibly low unemployment.  However, a deeper analysis beyond headline numbers show stagnant wage growth and low quality of actual jobs being created, as the number of employees working multiple jobs and part-time jobs continues to increase.
The past three days of data is important, and we will be watchful of a greater chain reaction of weaker economic data and news that could point to a bigger market pullback.   The Fed's announcement on Wednesday seems to be fully supported by the announcements and data which followed on Thursday and Friday.  Friday's employment data could be viewed as a result of the trade announcement on Thursday.  The Fed clearly pointed to trade worries as a result of their pivot in monetary policy.  They also alluded to slowing business investment and wage pressures.  The current trade spat has made it very difficult for businesses to forecast demand or make equipment-purchasing decisions with a longer-term horizon.  This spat causes many companies to be more cautious with business investment and wage increases.  We also received data on Friday from the Census Bureau showing Mexico and Canada both edging China out for the largest total goods trading partner to the United States for the first half of 2019.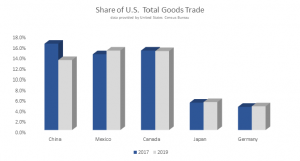 There seems to be a looming question right now over whether the Fed's policy change will stunt the impact of the current trade environment, in hopes that progress is soon made before recession worries really seem to sink into headline economic data.  There is hope the policy change by the Fed will mirror what we saw in 1995 and continue the expansion for another four to five years.  This is possible with trade progress, as our economy has not showed heavy signs of weakness other than aspects having been affected by trade.  Either way, it has been proven trade worries will bring an increase of volatility back into the market, as the Dow and the S&P both posted weekly losses.  If global growth continues to slow because of unresolved trade issues, volatility will continue to increase.
Regards,
Grant Allen and the Acumen Portfolio Management Committee
The opinions expressed in this commentary should not be considered as fact.  Information contained herein is not and should not be construed as an offer, solicitation, or recommendation to buy or sell securities.  The information has been obtained from sources we believe to be reliable; however no guarantee is made or implied with respect to its accuracy, timeliness, or completeness.   It is suggested that you consult your financial professional, attorney, or tax advisor with regard to your individual situation.  Comments concerning the past performance are not intended to be forward looking and should not be viewed as an indication of future results.  Diversification does not protect against loss of principal.
Acumen Wealth Advisors, LLC® is a Registered Investment Adviser.  Advisory services are only offered to clients or prospective clients where Acumen Wealth Advisors, LLC® and its representatives are properly licensed or exempt from licensure.  Past performance is no guarantee of future returns.  Investing involves risk and possible loss of principal capital.  No advice may be rendered by Acumen Wealth Advisors, LLC® unless a client service agreement is in place.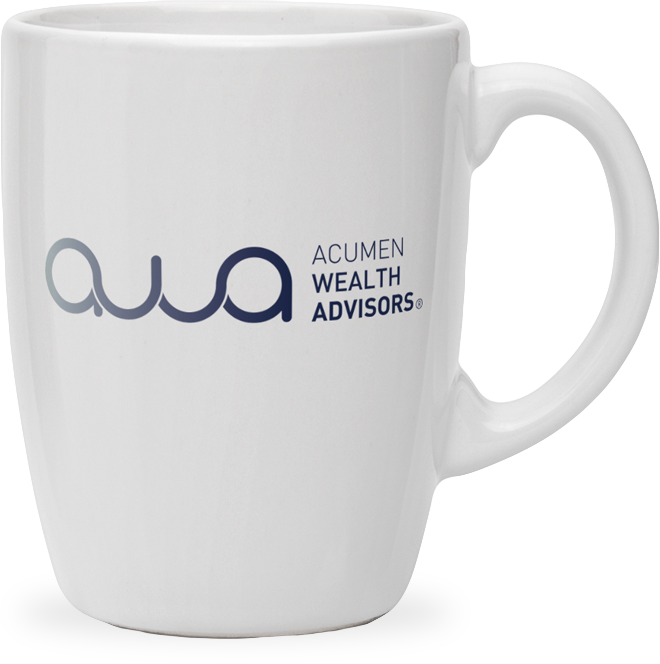 Get in touch
Our mission is to help you and your family Invest Intentionally®.
Contact us today to start your journey.
Start your journey