In life, change is constant. While none of us can predict the future, we can prepare for what may lie ahead. Our goal is to be one of your most trusted advisors. We understand the wealth you have created came with great sacrifice and hard work. At Acumen Wealth Advisors, we are inspired to make an impact in our client's lives and in our community; and we want to help you Invest Intentionally®.
How We Are Different
Fiduciary
As a fiduciary, our responsibility is to act solely in the best interest of each of our clients at all times and to provide ongoing advice and monitoring of accounts. Loyalty, care, confidentiality, prudence, and good faith are our fiduciary duties to our clients.
Learn more about an Independent Registered Investment Adviser (RIA) and Fiduciary.
RIA and Fiduciary
Fee Based
Our fee structure, based on a percentage of assets managed, allows us to align our clients' interests with our core business model.  This method means, "the more you earn, the more we earn."  This percentage gives us an incentive to help grow assets.  Fiduciaries have no incentive to sell commission-based financial products or place trades in accounts when it is not best for clients.  Our fee structure is transparent and easy to understand and allows us to make objective and independent decisions.
Independent
As an independent fiduciary, Acumen has the ability to choose from a wide range of investment options without any preference to any particular family of funds or investment products. All decisions are based on what is best for each client. We are not incented to sell commission-based products allowing our advice to remain independent and objective at all times. Conversely, a broker is typically paid a commission every time an investment product is bought and sold.
Client Service
Acumen believes consistent communication with a focus on education is the key to delivering high quality client service.  Each client has a carefully selected and dedicated team working collectively to help reach their goals.  This team includes a private client relationship manager, financial planner, and portfolio manager.  While realizing financial planning is a verb and not a noun, we want our clients to be engaged to ensure they feel informed, confident, and secure with their financial matters.  We regularly review portfolio performance and progress on financial planning strategies, discuss new goals and objectives, and identify new opportunities.
Technology
A constant at Acumen is change. We embrace technological advances and the efficiencies they afford us. Our team works well together and have learned operations run smoother with proper workflows and communication. This transparency fosters better collaboration and better solutions. Olympic gold medalist wrestler and coach, Cael Sanderson of Iowa, once said, "Unless you continually work, evolve, and innovate, you'll learn a quick and painful lesson from someone who has." His words of wisdom help us continuously search for methods to improve systems and processes.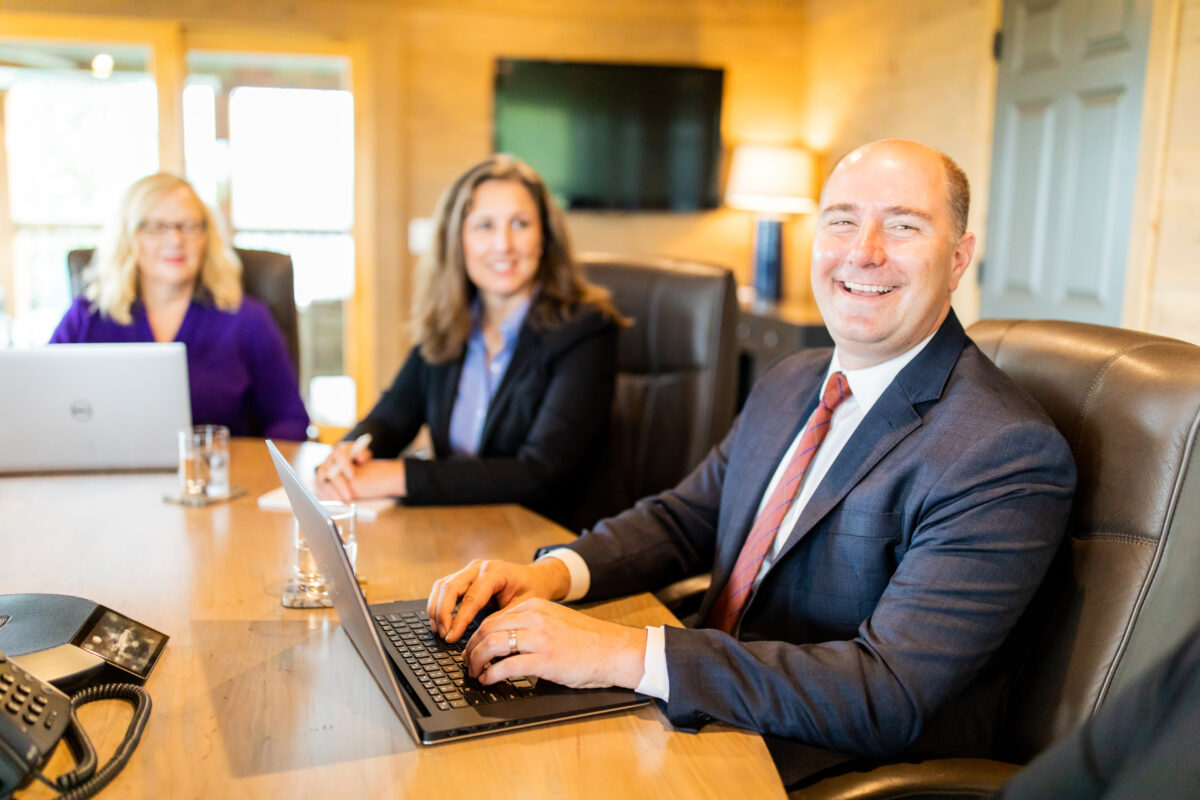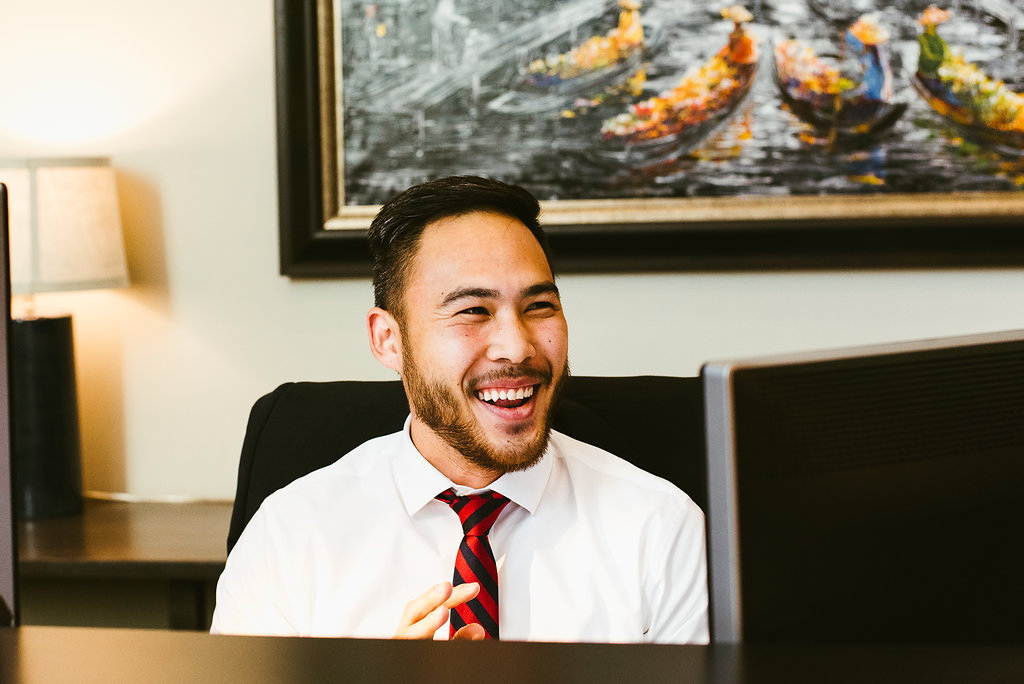 Who We Serve
Your time and energy are valuable and should be spent on the people and activities you truly enjoy. While you focus on what is most important in life, our team is happy to help you Invest Intentionally®.
Acumen welcomes working with people who:
want to maintain a comfortable and sensible lifestyle now and into retirement.
have family planning and charitable legacy needs.
are willing to be engaged, educated, and ask questions with a team of advisors working solely for them to reach their financial goals.
are trusting, advice seekers, attentive, and responsive to our ideas.
are well-informed delegators, share goals and objectives with us, and trust us to take care of them and keep them informed.
value quality, frequent contact, and exceptional service.
want to feel their voice is heard and understood.
want to have a better understanding of what we are doing so we can demonstrate our transparency.
Our Core Values
Acumen's core values represent our fundamental priorities and guide our actions and decision-making. Strong relationships are built on trust, respect, transparency, and a mutual appreciation for each other's point of view. Our team is driven by the belief that maintaining these values will have a positive impact in our communities, our clients' outcomes, and each other's lives.
Trust
Understanding the wealth our clients have created came with great sacrifice and hard work, we want to earn our clients' trust and always put their needs first.  Trust is hard to earn and easy to lose.  We want them to believe in our honesty and reliability.  Acumen is dedicated to helping clients leverage their wealth to help their family, legacy, and community.  Our clients can appreciate our team's energy, passion, and integrity in our work ethic.
Teamwork
Acumen's team works together collaboratively and selflessly and continually strives to enhance our clients' experience.  By working in specialized and knowledgeable teams in financial planning, portfolio management, retirement, and client service, our processes are extremely quick and efficient, and we pride ourselves with thoughtful responsiveness.  Our team's goal is to be attentive, listen to our clients' wants and needs, and reconcile steps needed to reach their objectives.
Transparency
Guided by solid moral compasses, our team acts with honesty, integrity, and thoughtfulness.  Clients are informed about what they own, why they own it, and the fee we charge.  We encourage conversation and invite our clients to ask questions so they may have a better understanding of the strategies in place to help them.  Thoroughly explaining details and educating our clients is important so they can be more involved and engaged in investment decisions.
Accountability
Responsibility, ownership for our actions, and the quality of our work make a positive difference in our clients' financial wellbeing.  We take pride in our follow through and attention to detail and aim to be informative, professional, confidential, thorough, and timely.
Strategy
Our commitment to understanding what is most important to our clients and their legacy is paramount.  We gather extensive information, focus on each client's unique circumstances while realizing these needs evolve over time.  Our proactive, organized approach allows us to regularly ask questions and create action plans based on important changes in their lives.  We are intentional, flexible, tactical in our asset management and financial planning decisions, and make significant investments in technology.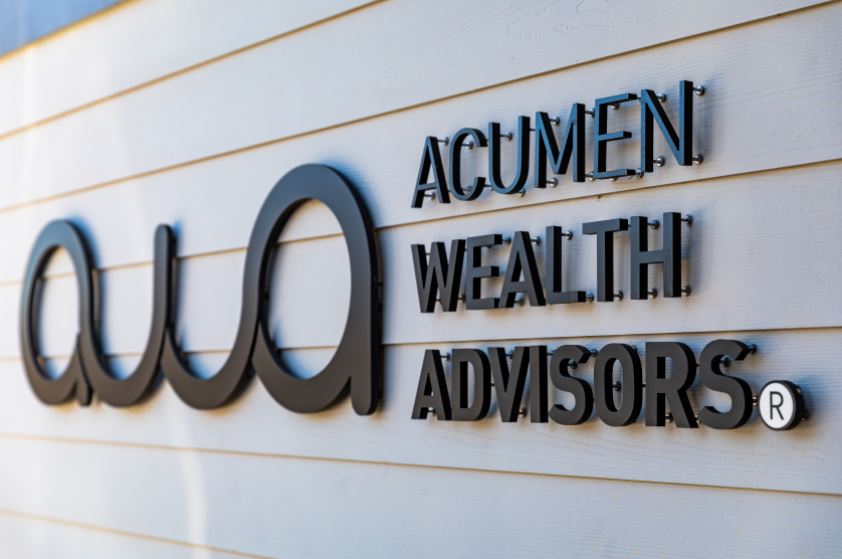 Business Acumen
The word "acumen" describes depth of perception and comprehension of a subject matter. We chose to name our firm, Acumen Wealth Advisors, because of our team's focus to apply business acumen. Financial leaders with business acumen have a keen understanding of finance and evaluate business situations to incorporate opportunities and mitigate risk, leading to a favorable outcome. These experienced leaders consistently use sound judgment and insight by thoroughly knowing their clients and helping them achieve their financial objectives.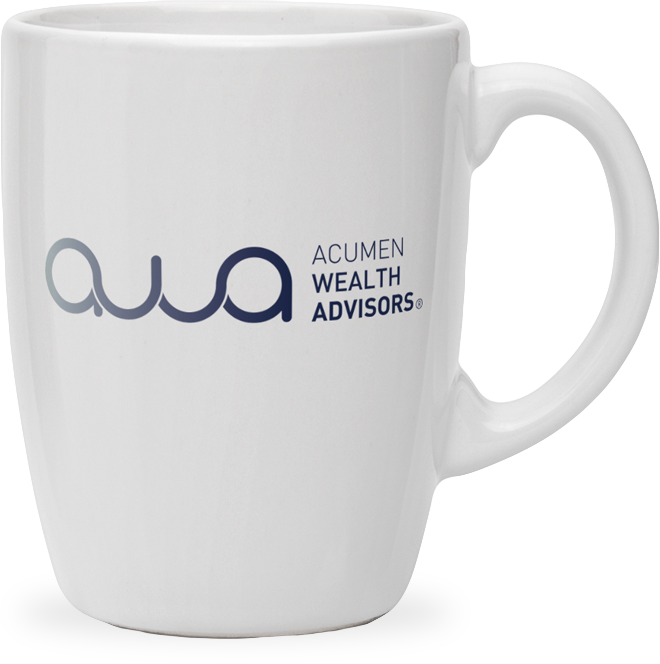 Schedule a Meeting
Our mission is to help you and your family Invest Intentionally®.
Contact us today to start your journey.
Start your journey