Today we honor and celebrate all the special women in our lives – mothers, grandmothers, mother-in-laws, sisters, aunts, friends, caregivers, and mentors, who support and nurture us.  We hope you enjoy this special day!  Happy Mother's Day!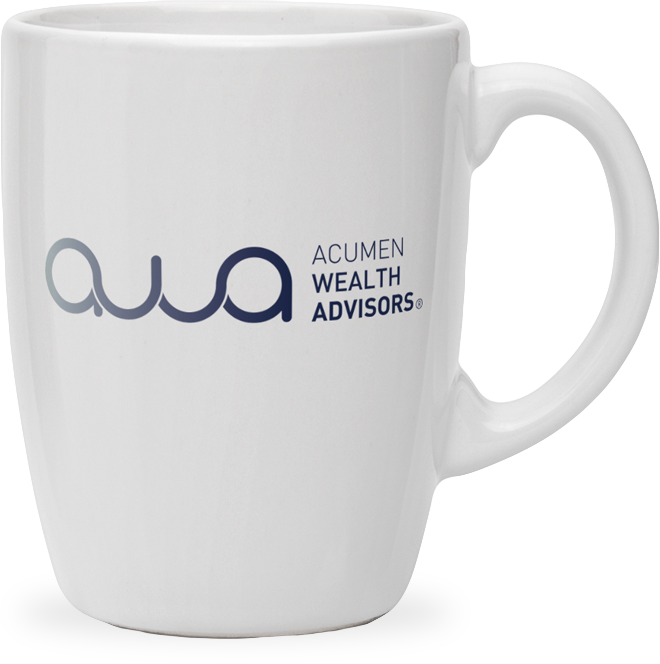 Ready to Connect?
Our mission is to help you and your family Invest Intentionally®.
Contact us today to start your journey.
Start your journey
Our team at Acumen wishes you a very Happy Easter! May this holiday help you focus on the beauty of the present, enjoy being with your family and reflect on what's most important in your lives.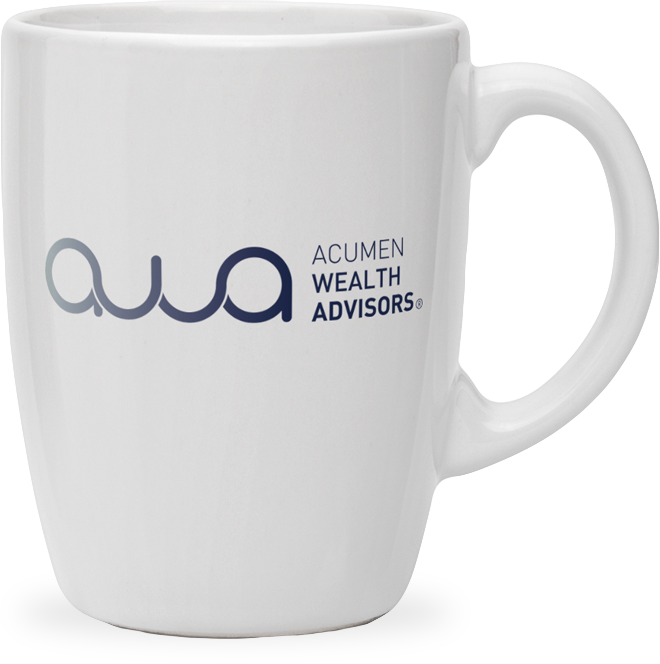 Ready to Connect?
Our mission is to help you and your family Invest Intentionally®.
Contact us today to start your journey.
Start your journey
We are happy to announce Jill Green has partnered with Acumen Wealth Advisors as a Real Estate Strategist! She serves as a resource for inquiries and questions for clients who have complex real estate and mortgage transactions.
Born and raised in Tennessee, Jill witnessed the opportunity and growth transforming the state into a sought-after real estate market. She has taken the knowledge gained in a mortgage banking career of production and management to transition into real estate investment. Jill's understanding of the market, combined with her seasoned experience in building, renovating, and acquiring her own personal portfolio of long- and short-term rental properties makes her a sound resource for real estate.
For seven years, Jill served as Senior Vice President and Managing Director of Mortgage for Atlantic Capital Bank. In this role, she was responsible for all aspects of sales, operations, and underwriting in residential mortgage. Jill managed and developed correspondent relationships, product development, and analyzed and originated new residential mortgage loans. Previously, Jill was a top-producing mortgage banker for 16 years at Regions Bank and earned the bank's "Chairman's Club" award seven times. This award honors the top ten percent of associates across 16 states and is the company's top annual performance recognition. Jill has a proven track record of success building and leading a results-oriented team with knowledge of compliance and regulations. Jill was responsible for due diligence, vendor management, regulatory exams, and ensuring employees and processes were compliant with established policies, procedures, and regulations. Jill was proactive in driving consistency and efficiency by developing and refining operating workflows to meet rapid-lending timelines and implementing new technology to provide a better customer experience. Jill developed and managed a portfolio of residential mortgages in addition to selling loans in the Secondary Market. Through Jill's exposure to real estate within the banking sector, she developed a keen aptitude stemming from her sincere interest, knowledge, and experience in the industry. One of Jill's favorite facets of the real estate sector is the collaboration and ability to form trusted partnerships with clients, employees, and industry partners.
Jill was named to the 2018 Gold Club by City Scope Magazine and recognized as one of Chattanooga's 30 Most Influential Business Leaders in Chattanooga. She is a multiple time Gold or Platinum Production award recipient endowed by the Chattanooga Mortgage Bankers Association.  Jill is a member of the Nashville Short Term Rental Association (NASTRA) and a Lee University graduate with a degree in Business.  She enjoys reading, purchasing and renovating real estate, entertaining, and traveling domestically and internationally.  Most important to Jill are honor, integrity, and relationships built on trust. 
Welcome to the team, Jill!
We are thrilled to have UTC graduate Ryan Walker join our team as a Portfolio Analyst! Ryan is accountable for helping enhance Acumen's investment process and is dedicated to researching client portfolios and their underlying holdings. He is a member of the Portfolio Management Committee collaborating with Acumen's Executive team in the formulation and implementation of both discretionary portfolio changes and portfolio recommendations for clients and prospects. Ryan conducts detailed portfolio analysis by studying economic and geopolitical trends affecting the performance of various types of investments, evaluates historical correlations, prepares reports, and recommends monetary instruments. He also performs special analyses in response to market events, client concentrations and client research requests, and communicates investment ideas and strategy with clients.
Ryan earned a Bachelor of Science in Finance-Investments from the University of Tennessee at Chattanooga's Gary Rollin's College of Business graduating Summa Cum Lade and has been inducted into the Beta Gamma Sigma honor society. He studied finance and investments with a strong focus on financial, fundamental, and investment analysis. Ryan played a leadership role in managing the investments of UTC's $500,000 Student Managed Investment Learning Experience (SMILE) Fund which was invested in the equities market. Ryan is working for the Chartered Financial Analyst® (CFA®) designation and has successfully passed Level I and Level II and is a 2021 Level III CFA® Candidate. The CFA® consists of three levels of exams, each requiring a recommended 300+ hours of study, minimum of three years of work experience, and multiple letters of recommendation. Exams cover Quantitative Methods, Economics, Financial Reporting and Analysis, Portfolio Management, Wealth Planning, and Ethics.
Upon graduating from UTC, Ryan served as a Performance Analyst and Consultant for ACA Compliance Group. Ryan has a passion for learning and studying financial markets. He enjoys spending time with friends and family, playing golf and basketball, and supporting the Tennessee Titans.
We believe you're going to be a valuable asset to Acumen and we can't wait to see all you accomplish, Ryan!
"Courage and perseverance have a magical talisman, before which difficulties disappear and obstacles vanish into air." – John Quincy Adams
This quote is an inspiring reminder in these uncertain times that we forge our own futures.
May 2021 bring new happiness, new goals, new achievements, and many new inspirations on your life. Wishing you and yours a safe, healthy, and prosperous new year!
One of the real joys of the Holiday Season is the opportunity to say Thank You and to wish you the very best for the New Year!
Cheers from your Acumen Team ~ Reese, Amy, Beth, Cheryl, Grant, Jacob, Jerome, Jill, Julie, Katie, Lindsay, Arie, Reese R, Shawna, and David
We are happy to announce David has joined our team for an eight-week internship this winter. David holds a Bachelor of Science in Chemical Engineering from the University of Tennessee at Knoxville and is currently pursuing a Master of Science in Business Analytics from the University of Notre Dame. He has gained strong research and process development experience. David is assisting Acumen's Portfolio Management Committee in utilizing various statistical and machine learning techniques to further understand financial market fluctuations.
At the University of Notre Dame, David's master's program focuses on applying various analytical techniques to large data in order to gain valuable insights and help guide complex business decisions. He serves as an equity research analyst in the MBA Finance and Investments Club's student-led managed portfolio (Golden Dome Fund) valued at around $900,000. Prior to graduate school, David was a process development engineer specializing in packaging for Wacker. Some of his responsibilities were driving benchmarking projects, monitoring, and analyzing statistical process control alarms to assure processes are efficient, and leading a cross functional team to identify and eliminate root cause of defects in packaging processes.
David is working for the Chartered Financial Analyst® (CFA®) designation and is currently studying for Level One. The CFA® consists of three levels of exams, each requiring a recommended 300+ hours of study, minimum of four years of work experience, and multiple letters of recommendation. Exams cover Quantitative Methods, Economics, Financial Reporting and Analysis, Portfolio Management, Wealth Planning, and Ethics. He loves studying financial markets, statistics and modeling and enjoys hiking, camping, exercising in his free time. David currently volunteers as a 6th grade tutor for Robinson Community Learning Center every Wednesday via Zoom.
We enjoy having David be a part of our team!
To learn more about how Acumen can help you Invest Intentionally®, please contact us.
We are proud to announce Jerome You was recently awarded the Certified Trust & Financial Advisor (CTFA) professional certification from the American Bankers Association.
The CTFA certification is awarded to individuals who demonstrate excellence in the field of wealth management and trust. To qualify for the CTFA certification, individuals must have certain levels of experience and education in the trust profession, pass an exam, and agree to abide by a code of ethics. The CTFA exam covers many areas including fiduciary and trust activities, financial planning, tax law and planning, investment management and ethics.
Jerome is a Financial Planner and has been with Acumen Wealth Advisors for nearly five years. He is responsible for assembling financial plans and creating projections based upon a client's historic data, present financial standing, and future financial goals. Jerome works alongside Acumen's CFP® in discussing investment strategies, estate planning considerations, risk management protection through insurance, tax efficiency strategies, charitable intent, and retirement accumulation and distribution tactics. Jerome is active in the community and is proud to serve on the Northside Neighborhood House (NNH) Board which promotes the independence of residents in North Chattanooga by providing education and assistance through various programs.
Financial services professionals, working through ABA, initiated the CTFA certification and seven others in order to establish meaningful standards of knowledge in specialty areas of the financial services industry. ABA Professional Certifications formally recognize those who meet these standards and meet professional continuing education and development requirements.
ABA Professional Certifications promote the highest standards of performance in the financial services industry by validating individuals' knowledge and expertise. To learn more, visit www.aba.com/certifications.
To learn more about how Acumen can help you Invest Intentionally®, please contact us.
We are pleased to announce Shawna McCoy has joined the Acumen team as a Private Client Relationship Manager. Shawna brings more than 20 years of client service experience in a variety of roles. She is currently responsible for developing and strengthening relationships and focusing on enhancing the client experience. Shawna serves as the personal point of contact for clients and assists with their various needs, processes client requests, researches and analyzes financial information, and delivers reports and presentations for client meetings. She also supports and collaborates with Acumen's executive team to coordinate resources for the firm for the benefit of the client. Among Shawna's many strengths are her love of learning, creativity, problem solving, and organizational skills. She is self-motivated and enjoys building relationships with clients and helping them reach their goals through deliberate and detailed approaches.
Shawna has worked in the banking and financial industries over 15 years with a focus on assisting and supporting client needs. She began at Regions Bank and then transferred to Morgan Keegan and Co as a sales assistant. Most recently, Shawna worked for NorthShore Financial Strategies as a Client Service Associate and Registered Operations Manager.
Shawna earned a Bachelor of Arts in History and a combined Bachelor of Arts in Philosophy and Religion from the University of Tennessee at Chattanooga. She currently holds her Series 7 and Series 66 licenses. Born in Florida, Shawna has called Tennessee home since 1996. She currently lives in Dunlap, Tennessee with her husband and young daughter and enjoys reading and learning.