The Path2College 529 Plan, sponsored by the State of Georgia, is a tax-advantaged way for parents and other family members to save for college, offering both federal and state tax benefits. Contributions are not deductible on your federal tax return, but accumulated earnings are excluded from federal tax and may be withdrawn tax-free as long as the funds are used for qualified education expenses. Earnings are not taxed at the state level, either, and Georgia offers a generous deduction for contributions.
In fact, the Georgia state tax benefits for 529 plans just got better. The state tax deduction has been increased from $2,000 to $4,000 per year per beneficiary, for single taxpayers, and from $4,000 to $8,000 per year per beneficiary, for married couples filing jointly. Note that this increase takes effect in 2020 under Georgia HB 266, signed into law in May 2019.
Deadlines for Deductions
Deductible contributions may be made for a taxable year up until the federal deadline for IRA contributions. For example, you could make the deposit on April 14, 2021 and have the deduction apply to your 2020 return.
Rules on Withdrawals, Fund Limits
Tax-free withdrawals may be used for tuition, fees, certain room and board costs, books and supplies, as well as computers and related technology costs such as Internet access fees and printers. Up to $10,000 annually can be used toward K-12 school tuition per student from your 529 plan. Withdrawals used for other purposes may be subject to tax on the earnings, as well as a 10% penalty, so it is important to talk to your tax advisor before you decide to do anything else with the funds.
The maximum account balance per beneficiary for the Path2College 529 Plan is $235,000. Contributions beyond this amount are not permitted, but the fund can continue to accrue tax-free earnings. Also, there is no federal gift tax on contributions up to $15,000 per year for single filers and $30,000 for married filers.
Importantly, there are no income restrictions on either you, as the contributor, or on the beneficiaries of 529 plans. This flexibility means that these accounts should be considered as a key tax planning option for college funding for taxpayers at all income levels.
Original article can be found HERE.
Acumen Wealth Advisors is a financial planning and investment management firm based in Chattanooga with strong connections to UTC. Both Reese Veltenaar, Managing Partner and Wealth Strategist, and Arie Veltenaar, Client Ambassador, are UTC Rollins College of Business alums.
As a growing company, Acumen wanted to leverage their team strengths and skills for the betterment of their clients. With that goal in mind, they sought Strengths Finders.
The Center for Professional Education provided a custom Strengths Finders course that included various exercises and discussions to identify the team's diverse strengths. These sessions also revealed how the team can most effectively work together and support the company's mission.
In response to the training, Reese Veltenaar remarks, "Understanding the strengths of each person on the team has helped us identify which team members would work best with each client. And as a result, we're able to pair clients with their most appropriate person for their most appropriate task."
Working with Acumen, Ginger Duggan, assistant director for Center for Professional education, states, "They are a collaborative and energetic team and want to see their clients reach their goals. I am glad that we can support such an incredible company."
View full article by UTC's  Jeff Grant  HERE and view the Strengths Finders Acumen video here.
Conferences are always a great learning experience because even though you may already be implementing certain best practices and strategies for your clients, there's always another path to walk down or lens to look through to improve the advisor as well as the firm. This year, the focus for the Client Management tract focused on the importance of building and utilizing a comprehensive financial planning approach to bolster, compliment, and focus a client's investment strategy. The landscape of investments and financial planning is quickly shifting as technology develops and it is of the utmost importance an advisor looks to adapt and develop too.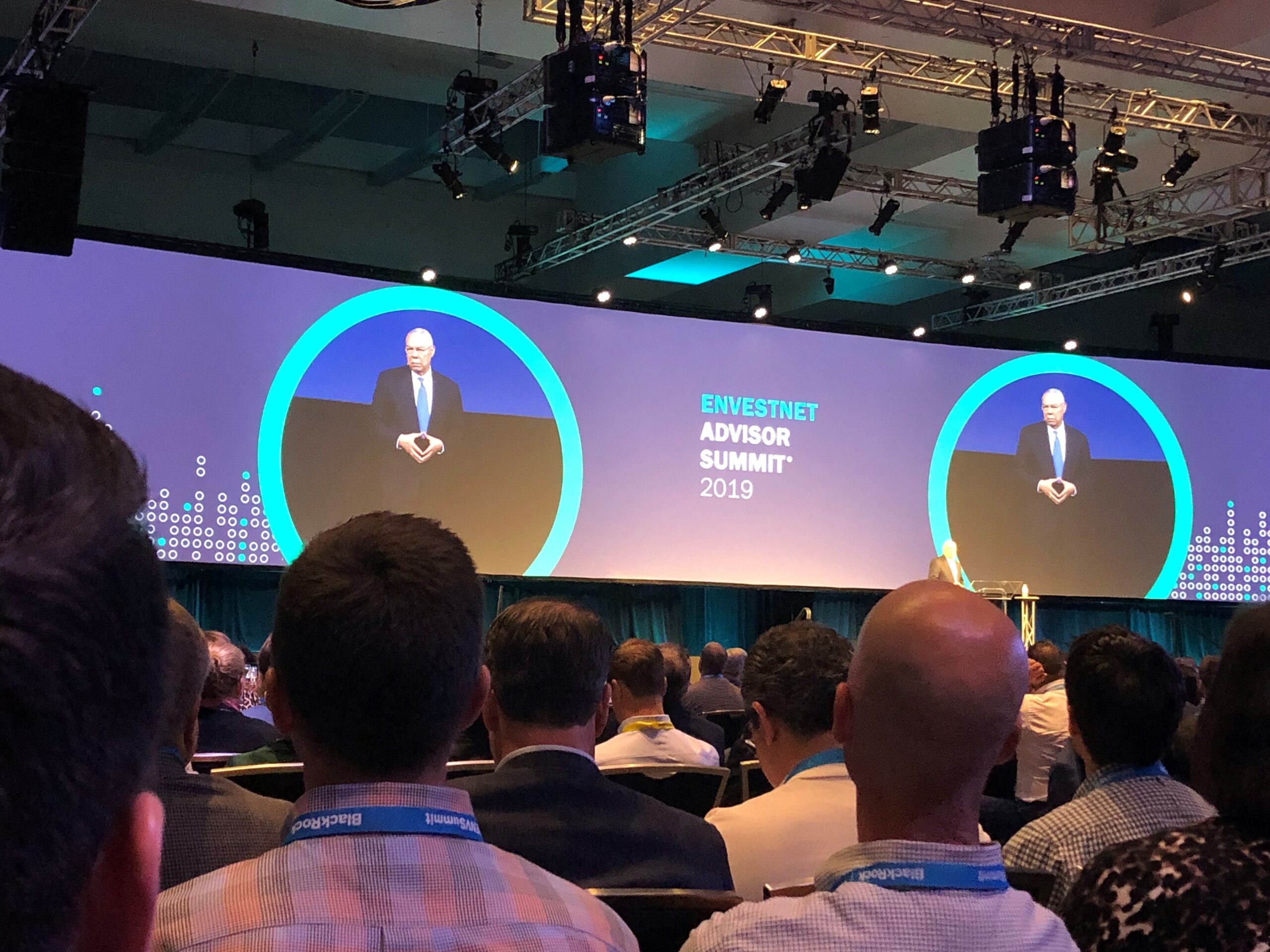 We really enjoyed getting to hear Colin Powell speak as well.  He said, "Diplomacy is listening to what the other guy needs. Preserving your own position but listening to the other guy. You have to develop relationships with other people so when the tough times come, you can work together."
Presidential Ideas Festival
The University of Virginia's Miller Center recognizes understanding the governing challenges of the past can help solve policy solutions for the future.  They have realized each challenge is an opportunity for further exploration and learning.
On May 21–23, 2019, the Miller Center is assembling political insiders, top scholars, and students—future leaders and influencers—for the Presidential Ideas Festival: Democracy in Dialogue.  The three-day event includes working sessions about specific aspects of the presidency.  These sessions will serve as presidential workshops through which participants with different points of view will investigate the issues and emerge with solutions.  It is a unique process encouraging a real-world approach to problem-solving.
We invite you to live stream these sessions online.  Here is a list of the presentations and times for the three days.
The Miller Center
The Miller Center is a nonpartisan affiliate of the University of Virginia specializing in presidential scholarship, public policy, and political history.  It strives to apply the lessons of history and civil discourse to the nation's most pressing and current governance challenges.  To have a more informed democracy, leaders understand in order to comprehend the present, they must understand the past first.
Every year, the Miller Center brings together Republicans and Democrats, liberals and conservatives, by hosting events with intelligent dialogue among scholars, politicians, journalists and citizens.  These gatherings bring valuable outlooks to discussions on issues and serve as models of respectful conversation.  In the end, our democracy depends on how we talk to each other, and what we do when we disagree.  They "believe that opposing positions can both have merit; that we can investigate questions of fact and discuss questions of opinion; that we can be open to changing our minds; and that our political system benefits from compromise."
Chattanooga's Connection to the Miller Center
White Burkett Miller was a lawyer from Tennessee living from 1866 to 1929.  Miller co-founded Burkett, Miller, and Moore in 1906 in Chattanooga, TN with his uncle, T. M. Burkett, and C. C. Moore.  In 1919, he co-founded another law firm with his sons, Burkett and Vaughn.  Upon Linton Martin becoming a partner, the law firm became Miller, Miller and Martin.  Miller and Martin has been a leading law firm in the Southeast with four offices for more than 150 years.
Burkett Miller founded The Miller Center in 1975.  He graduated from the University of Virginia School of Law in 1914 and was a well-known Tennessean.  Burkett Miller established the Miller Center of Public Affairs in memory of his father, White Burkett Miller.
Photo Source: Karen Blaha Flickr
This spring, millions of college graduates will exit the stage with diplomas in hand to embark on careers; and for some, financial independence. But financial literacy is a subject that receives too little attention, especially from young adults. Here are some tips and good information for families with new grads.
Trends affecting how graduates prepare for the real world
There's something different about this younger generation. It's what every older generation says about the last. Only this time, it's true.
Graduates entering the workforce this year represent the last of the Millennials (those born 1980-1995), a group some 80 million strong and a number that eclipses every other generation in America.1 The group is well studied (and publicized) for its tendency toward social responsibility, commitment to values, and emphasis on flexibility, life experiences, and individualism. Less talked about are Millennials' financial behaviors and attitudes toward investing. And herein lies the challenge for many of our clients with young adult children—and for our business.
According to Deloitte, many Millennials have an innate distrust of financial institutions (and money managers). What's more, they tend to be risk averse, with less than 30% of their wealth in the stock market.2
Meanwhile, Americans are living longer, with an average of 20 healthy years after age 60, according to the MIT AgeLab. The looming threat to Social Security from prolonged lifespans and diminished reserves would suggest new grads should exercise their time advantage and get into the market. But how do you urge a 20-something to put aside income for an outcome as far off as retirement? After all, only 18% of 18- to 25-year-olds invest in the stock market.3
Lack of financial preparedness coupled with an increasingly strained safety net is one reason to encourage new grads to get into the market sooner than later. Another reason is because work itself is changing. According to one estimate, the so-called gig economy makes up 34% of the workforce and will increase to 43% by 2020.4 As the 1099 continues to outpace the W-2, future generations will likely need to be even more proactive about carving out their own financial stability.
How are parents responding to all this? Carrie Schwab-Pomerantz, president of Charles Schwab Foundation and personal finance expert, expresses her concern, "As a proud mother of three Millennials, I want to do my best to help them—and their peers—become fulfilled, independent, and productive adults. And I believe a big part of that is introducing them to prudent money management and investing." Learning basic financial fundamentals can go a long way—even for high-net-worth families whose children will one day need to manage an inheritance.
So the question becomes, How do we, at Acumen Wealth Advisors, help this younger generation find stronger financial footing?
Graduation offers a timely opportunity for us to help families reach their grads to communicate the importance of building a solid financial foundation and good savings and investing habits that can last a lifetime.  Below are some ideas to get started.
Start the conversation
Consider creating a "resource kit" to talk to your new grads about finances. Topics can include:
How to broach the subject
Setting up auto pay for regular bills
Record keeping (like tracking apartment deposits, tax receipts, etc.)
Helpful apps and online tools
Building good credit (creditkarma.com)
Budgeting best practices
Download Schwab's budget checklist for inspiration and develop your own list of personal finance tips.
4 gift ideas to help new grads become future investors
A 2017 study showed that Americans planned to spend upwards of $5.6 billion on graduation gifts—more than half of it being cash.5 Perhaps, though, what the next generation really needs is guidance on becoming self-reliant, financially responsible adults.
Match savings contributions. Opening a savings account can open the door to developing a savings habit. Parents can make the initial deposit and match a portion of their graduate's contributions. (Note: In 2018, you can give up to $15,000 per recipient without incurring the gift tax, $30,000 if you're giving as a couple).
Fund (or match contributions to) an IRA. Opening a tax-advantaged Individual Retirement Account (IRA) could be the right move if the graduate is freelancing or ineligible for a 401(k) through their employer. Roth IRAs, funded with after-tax dollars, offer tax-deferred growth and tax-free withdrawals, and are a practical option for those with smaller incomes.
Give stocks with youth appeal. Gifting stocks that appeal to young graduates is an effective way to pique their interest in investing. Think about what appeals to them: biotech, technology, or socially responsible investments. Be sure to include the grads in making the decision.
Consider gifting appreciated stocks. Gifting appreciated stocks helps build the graduate's assets while reducing a parent's capital gains. This could also be a good time to start a conversation about generational tax planning.
Conclusion
We understand college graduation is an important life event.  As trusted wealth advisors, we are happy to help clients and graduates in ways benefiting the entire family.  We encourage you to reach out to our team at Acumen Wealth Advisors to see how we can help your family.
Sources:
Anthony Cilluffo and D'Vera Cohn, "10 Demographic Trends Shaping the U.S. and the World in 2017," Pew Research Center, April 27, 2017, http://www.pewresearch.org/fact-tank/2017/04/27/10-demographic-trends-shaping-the-u-s-and-the-world-in-2017.
Daniel Kobler, Felix Hauber and Benjamin Ernst, "Millennials and Wealth Management: Trends and Challenges of the New Clientele," Inside, June 2015, https://www2.deloitte.com/lu/en/pages/financial-services/articles/millennials-wealth-management.html.
"Only 1 in 3 Millennials Are Investing in the Stock Market," Bankrate, July 6, 2016, https://www.bankrate.com/pdfs/pr/20160706-July-Money-Pulse.pdf.
Patrick Gillespie, "Intuit: Gig Economy Is 34% of US Workforce," CNN Money, May 24, 2017,  http://money.cnn.com/2017/05/24/news/economy/gig-economy-intuit/index.html.
"Graduation Spending to Reach Record-High $5.6 Billion," National Retail Federation, May 17, 2017,
https://nrf.com/media/press-releases/graduation-spending-reach-record-high-56-billion
Alan Moore, "Financial Planning Isn't Just for Boomers Anymore," (presentation, Schwab IMPACT® 2015, Boston, MA, November 11, 2015.)
Kenneth Kiesnoski, "How Financial Advisors Fail to Plan for Their Own Future," CNBC, December 5, 2017, https://www.cnbc.com/2017/12/05/how-financial-advisors-fail-to-plan-for-their-own-future.html.
Acumen's Managing Partner, Reese Veltenaar, had a great time teaching 2nd graders about important financial matters recently.  The kids enjoyed learning many things including: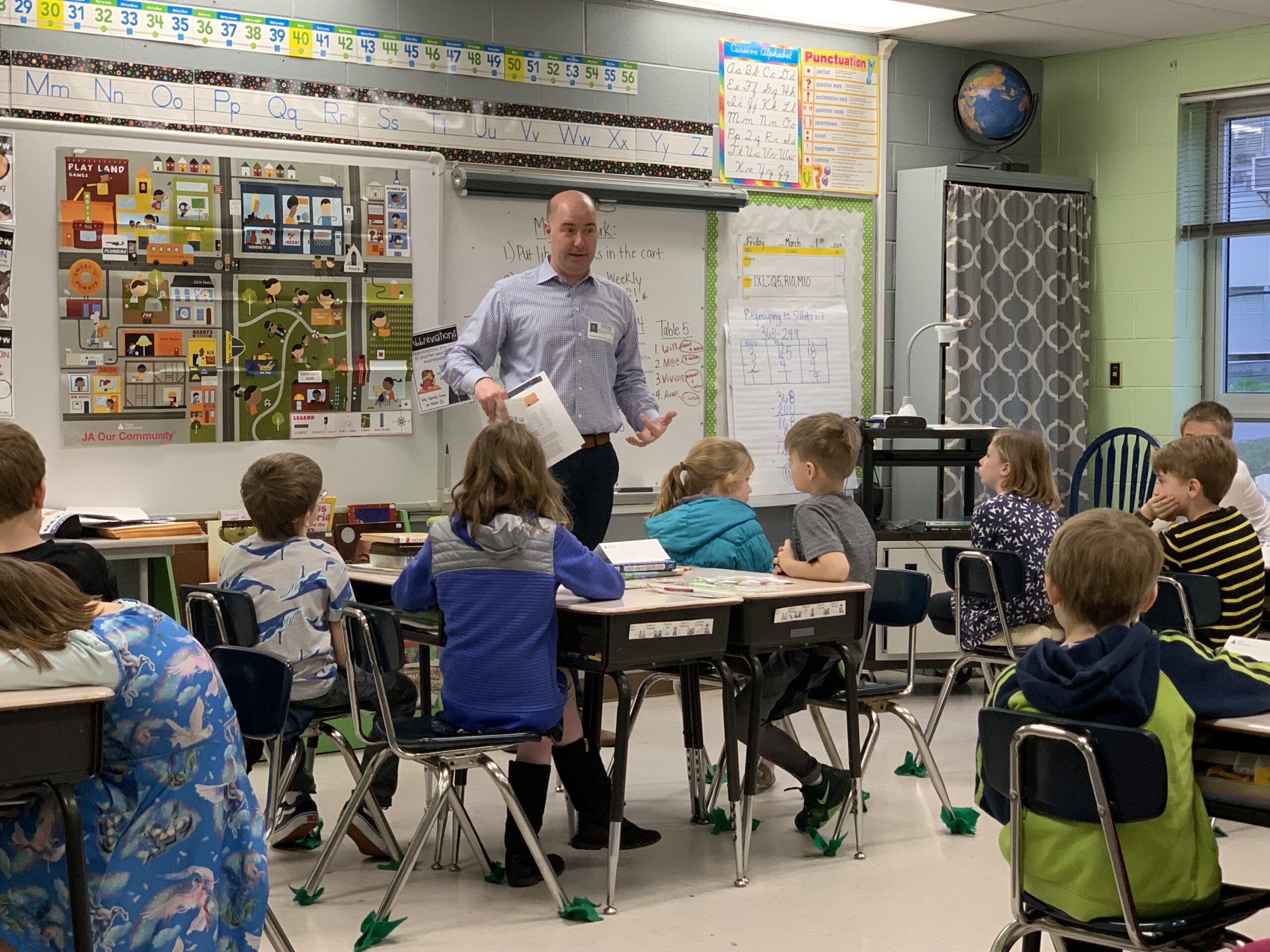 how people contribute to and benefit from a community
different types of jobs and skills needed for them
earning money for their work by making donuts
various businesses and government careers
how taxation supports government services
recognizing the importance for responsible citizens to vote
seeing how money flows through a community's economy.
The lessons were from the Junior Achievement program in order to help students acquire the knowledge and economic reasoning skills to make sound financial decisions.  Overall, the children had a fun time learning important concepts and Reese appreciated being a part of their day.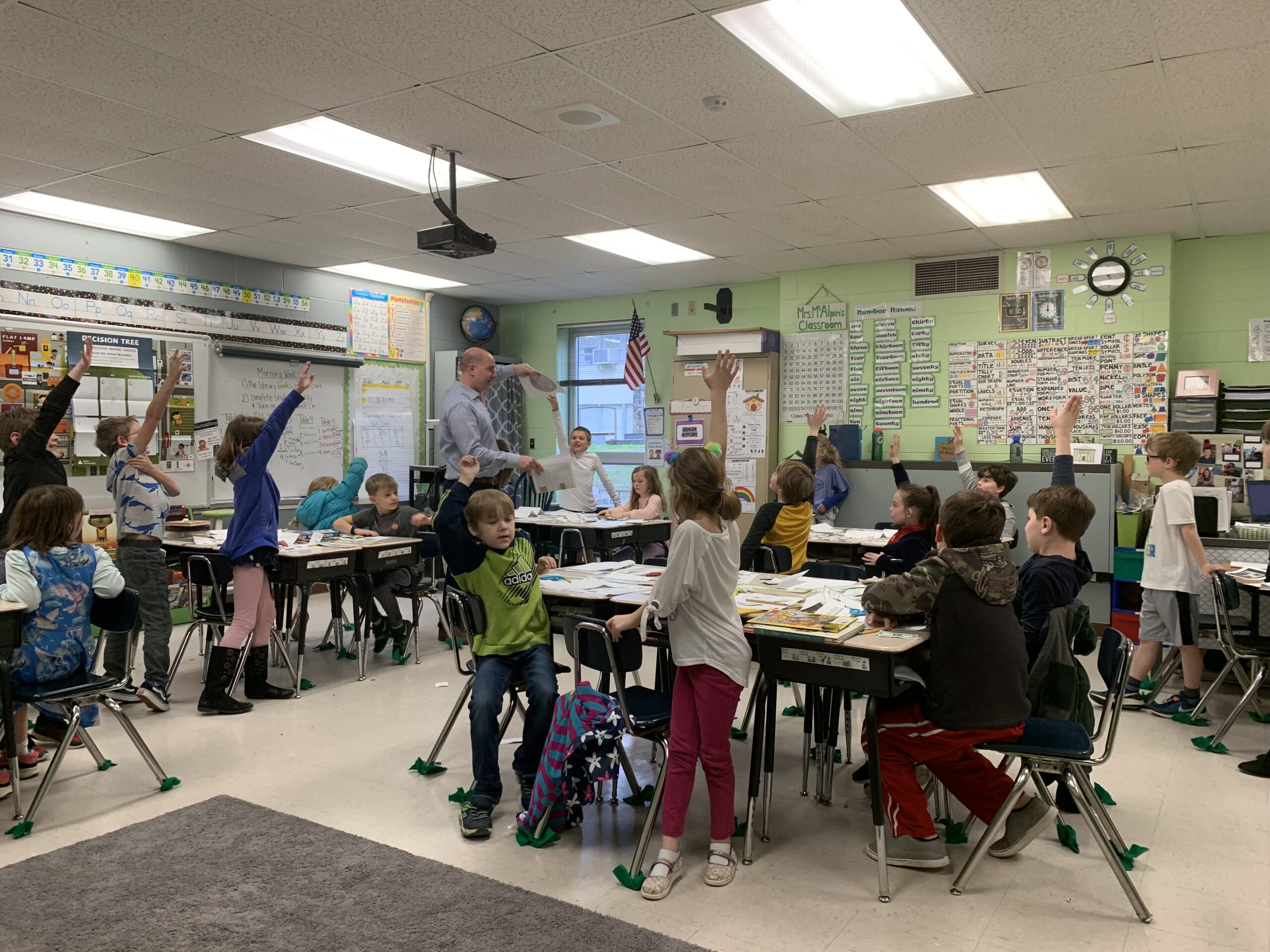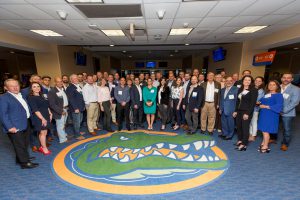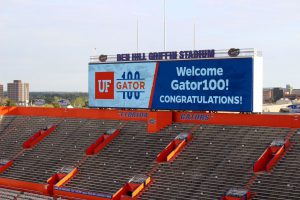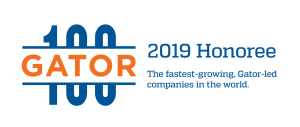 CHATTANOOGA, TN – Acumen Wealth Advisors, LLC® was named to the University of Florida's Gator100 during a ceremony at UF's J. Wayne Reitz Union Grand Ballroom.
Named after the University of Florida's mascot, the Gator100 recognizes the 100 fastest-growing businesses owned or led by UF alumni. Ernst & Young calculated each company's compound annual growth rate (CAGR) over the past three years to generate the ranking.
Acumen Wealth Advisors was the only company in the State of Tennessee to receive this honor and was ranked #59 out of 100 with a CAGR of 37.95 percent.
"Our commitment to the Chattanooga community and helping clients invest intentionally has enabled us to make continued investments in technology, and most importantly an amazing team.  I believe this is the reason for our growth, while maintaining a high level of client service," said Reese Veltenaar, Managing Partner, Acumen Wealth Advisors. "This award is a reflection of the dedication and meaningful relationships our employees and clients have built with each other and we look forward to being a part of our client's financial lives for years to come."
To qualify for the Gator100, companies must have been in business for five years or more as of Sept. 28, 2018 and have had verifiable annual revenues of $250,000 or more every year since 2015.
"The Gator100 honors UF alumni who are founding and growing amazing companies around the country," said Kent Fuchs, president of the University of Florida. "It's an incredible affirmation of the innovative and entrepreneurial spirit of the Gator Nation."
2019 Gator100 by the Numbers: 12 U.S. States represented, $6.7B revenues earned in 2017 and 64,133+ employed by the 2019 Gator100.
*UF is Ranked No. 8 Among Public Universities by U.S. News & World Report*
About Acumen Wealth Advisors
Acumen is an independent fee-based Registered Investment Adviser (RIA) providing customized, active asset management and financial planning.  Acumen proudly serves clients in 18 states and is committed to the fiduciary standard of always acting in our clients' best interests. The Acumen team helps families invest intentionally and to achieve their financial objectives through education, strategic planning, frequent communication, and leveraging the latest technology to build trust and strong client relationships.  For more information, visit www.acumenwealth.com.
###
Acumen Wealth Advisors, LLC® is a Registered Investment Adviser.  This press release is solely for informational purposes.  Advisory services are only offered to clients or prospective clients where Acumen Wealth Advisors, LLC® and its representatives are properly licensed or exempt from licensure.  Past performance is no guarantee of future returns.  Investing involves risk and possible loss of principal capital.  No advice may be rendered by Acumen Wealth Advisors, LLC® unless a client service agreement is in place.
Acumen realizes the importance of a good education.  It has the power to change lives.  Our firm is committed to investing in and supporting schools in Hamilton County.  Although our county has had many challenges and has been one of the lowest performing school systems in the State of Tennessee, we are pleased to see the progress being made with the new school board leadership.  Improved results in education will be felt in the form of increased economic opportunity, decreased violence, and a more united community.  We would like to share with you 2019's outlook from Dr. Bryan Johnson, the Superintendent of Hamilton County Schools.
Accelerating Our Focus in the New Year
As the year comes to a close, I find myself reflecting on the incredible work that was done this year by Hamilton County students, teachers and staff. In August we officially launched 20 Future Ready Institutes in 13 of our high schools, which provide students with a unique learning environment that tailors their education to career-themed subjects. We also equipped every middle school student with a Chromebook through our 1:1 initiative and opened eight new VW eLabs, for a total of 17 eLabs across the district, making us a national leader in public K-12 for digital fabrication labs. This year we also saw the highest graduation rate in Hamilton County Schools since 2011 at 86 percent and reached a Level 3 in student academic growth for the first time since 2013. While our district is making strides toward our goal of becoming the fastest-improving district in the state of Tennessee, there is still a lot of work ahead of us.
In October, the Hamilton County Board of Education approved Future Ready 2023!, our district plan that outlines the work Hamilton County Schools will do over the next five years. We believe our ultimate responsibility is to prepare graduates for life beyond high school, so the overarching theme of this plan is to make sure our children are ready for the future. In addition to key performance indicators and related targets that we've defined in the plan, the district will pursue five priority targets to measure our progress along the journey and our success at the end of Future Ready 2023!'s five-year timeframe.
Focus Five Performance Targets
At least half of all third-grade students will be on-track or mastered as measured the TNReady English Language Arts assessment. In 2018, the district was at 33.7% proficiency for third-grade reading. Early literacy is critical to ensuring that students have the academic foundation to put them on a trajectory for success through high school and beyond.
We will double the percentage of students on track in Algebra I across all grades. In 2018, only 22.1 percent of district students were on track for college, and career readiness as measured by state EOC assessments in Algebra I. Algebraic problem solving is growing in importance across all career sectors, as STEM becomes an essential part of the workplace. Our students need these skills to compete in the 21st-century economy.
75% of graduates will compete for at least one advanced course or industry certification exam. Less than 31% of 2018 graduates completed an early post-secondary course or earned an industry credential. Advanced coursework and industry certifications provide students with a head-start on careers and credit attainment towards a post-secondary degree or diploma. Increasing exposure to early post-secondary opportunities will ultimately increase post-secondary completion rates.
The average ACT composite for the class of 2023 will be 21. The average ACT composite for the class of 2018 was 19.9. The ACT is an important indicator for post-secondary readiness, as well as HOPE scholarship opportunities. We believe that, on average, our graduates should be able to demonstrate their preparation for post-secondary based on composite ACT scores.
90% of students who entered high school in the 2019 cohort will graduate by summer 2023. The graduation rate for the class of 2018 (entered ninth grade in 2014) was 86.6%. Earning a high school diploma is the first step toward economic self-sufficiency when that diploma represents a high-value set of skills and abilities. Moreover, graduation is a culminating rite of passage to adulthood, and we must support more of our students to achieve this milestone.
I will continue to share regular updates and information with you as we make progress toward our goals in Future Ready 2023! The saying "it takes a village" could not be truer when it comes to educating our children. Family support is vital to the success of our students, and we want to make sure you understand and share our goals, so you can work with us every step of the way.
I hope everyone has a wonderful holiday season, and I look forward to continuing our progress for children in the New Year!
Sincerely,
Dr. Bryan Johnson
Superintendent, Hamilton County Schools
This original article was written by RPAG at www.rpag.com
On August 17, 2018, the IRS issued private letter ruling 201833012 (the PLR). The PLR addressed an individual plan sponsor's desire to amend their retirement plan to include a program for employees that were making student loan repayments. The form of this benefit would be an employer non-elective contribution (SLR contribution).
The design of the plan would result in matching contributions being available to participants equal to 5 percent of compensation for every 2 percent of compensation deferred. It includes a true up. Employees could receive up to 5 percent of compensation in the SLR contribution for every 2 percent of student loan repayments they made during the year. The SLR contribution would be calculated at year-end. The PLR states that the program would allow a participant to both defer into the retirement plan and make a student loan repayment at the same time but they would only receive either the match or the SLR contribution and not both for the same pay period. If an employee enrolls in the student loan repayment program and later opts out without hitting the 2 percent threshold necessary for an SLR contribution, they would be eligible for matching contributions for the period in which they opted out and made deferrals into the plan.
The PLR requested that the IRS rule that such design would not violate the "contingent benefit" prohibition under the Internal Revenue Tax Code (the Code). The Code and regulations essentially state that a cash or deferred arrangement does not violate the contingent benefit prohibition if no other benefit is conditioned upon the employee's election to make elective contributions under the arrangement. The IRS ruled that the proposed design does not violate the contingent benefit prohibition.
All that said, it is important to note that a PLR is directed to a specific taxpayer requesting the ruling, and applicable only to the specific set of facts and circumstances included in the request. That means other taxpayers (aka plan sponsors) cannot rely on the PLR as precedent. It is not a regulation nor even formal guidance. However, it does provide insight into how the IRS views certain arrangements. Thus other plan sponsors that wish to replicate the design of the facts and circumstances contained in the PLR can do so with some confidence that they similarly will not run afoul of the contingent benefit prohibition.
From a practical perspective it is important to consider a few related, and impactful, concepts and qualified plan rules. First, companies are increasingly aware of the heavy student debt carried by their employees and wish to assist them in alleviating this burden. They are exploring a myriad of programs they can offer that can assist their employees. This particular design is meant to allow employees who cannot afford to both repay their student loans and defer into the retirement plan at the same the ability to avoid missing out on the "free money" being offered by their employer in the retirement plan (by essentially replacing the match they miss by not deferring with the SLR contribution they receive for participating in the student loan repayment program). It is important to understand that while the IRS has ruled in regard to the contingent benefit prohibition, they stated definitively that all other qualification rules (testing, coverage, etc.) would remain operative. Thus plan sponsors wishing to pursue adding such provisions to their retirement plans must be aware of how they undertake the design. This design is very basic in that it requires deferral/student loan repayment equal to 2 percent for a 5 percent employer contribution (either match or SLR contribution). There are no gradations. This is important because if there are gradations it could create separate testing populations for each increment in regards to the SLR contribution because it is a non-elective contribution, not a matching contribution. This can conceivably be a nightmare scenario for annual testing and administration.
If you are considering adding a student loan repayment program to your benefits package and/or wish to explore the potential for a qualified plan integrated program, please contact your plan advisor.
The new tax law passed at the end of 2017 included a provision to allow families to pay up to $10,000 per child of K-12 expenses with a 529 plan each year.  In the past, 529 distributions could only be used for college expenses.  This change could have a significant impact on families as students who already have established 529 pans for their benefit can withdraw funds, tax free, to pay the cost of current tuition.  It is also an expanded opportunity for parents, grandparents, or other family members to save more tax efficiently for tuition.  Some of the highlights of a 529 plan are:
No gift tax for contributions made to a beneficiary of up to $15,000 ($30,000 per couple) per year
The opportunity to contribute up to five years of gifting on one year $75,000 ($150,000 per couple)
No income phase-out limits
Deferral of federal taxes on any earnings growth
No federal tax on withdrawals used for qualified post-secondary school and now includes up to $10,000 of tuition for K-12 expenses
No mandatory distribution age; keep account balance indefinitely
Account owner able to reassign account to another eligible student with no time restriction for making the change
Account owner to maintain control of assets
What is the potential impact in dollars?  Let's say a family earning $150,000 per year wants to start saving for private high school when their child is a newborn.  They contribute $300 each month to a 529 plan where their earnings grow tax-free over the next 14 years.  Assuming an annual investment return of 6%, they would be able to save $75,654.  If the same family saved in a taxable account, they would only end up with $67,315 ($8,339 less).  (Source: https://www/savingforcollege.com)
We encourage families to work with their financial planner or CPA to determine how this specific strategy would impact their personal situation.  We encourage you to explore how these tax-favored savings accounts be a way to provide your child a place to grow.
This is for general information only and is not intended to provide specific investment advice or recommendations for any individual. It is suggested that you consult your financial professional, attorney, or tax advisor with regard to your individual situation. This information has been prepared from sources believed reliable but the accuracy and completeness of the information cannot be guaranteed.